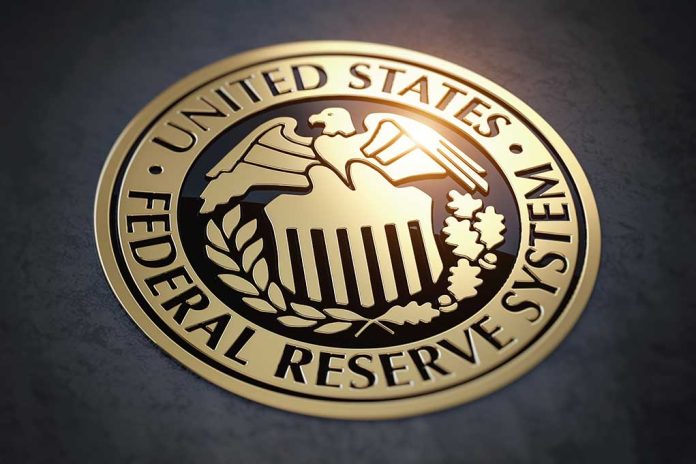 (ConservativeInsider.org) – The US Bureau of Labor Statistics (BLS) is tasked with measuring the labor market, including employment and unemployment levels. It also tracks working conditions and accidents, the price of goods, and how productive both the private and public sectors are. While the federal agency advertises "complete transparency" and "gold-standard data" on its website, it seems that is not always the case.
On Tuesday, December 13, the Philadelphia Federal Reserve Bank released its Early Benchmark Revisions of State Payroll Employment report. Within the three-page document, experts admitted that only 10,500 jobs were admitted between March and June 2022, which is a vastly different number than the estimated 1,121,500 jobs it once predicted. The gap of 1,047,000 is one Zero Hedge first pointed out in July.
On 12/13 the Philadelphia Fed quietly announced a downward revision of 2Q22 jobs from 1,121,500 to 10,500 – an error of over 1 MILLION jobs (not) created. Funny the error wasn't found until after Election Day '22.

Search for mainstream media coverage. Almost non-existent. pic.twitter.com/GtHpSgPlM1

— Mark Pukita (@mpukita) December 18, 2022
The report also mentioned how payroll jobs in the US were "essentially flat" during the same period. According to Zero Hedge, this discrepancy was due to incorrect seasonal adjustment calculations and the bureau's inability to differentiate between full and part-time jobs, as well as Americans with multiple income streams.
Now, experts must begin unpacking just what this difference means for the economy. This will include understanding precisely when and why the labor market took its downturn, which according to this new data, has already happened.
Copyright 2022, ConservativeInsider.org