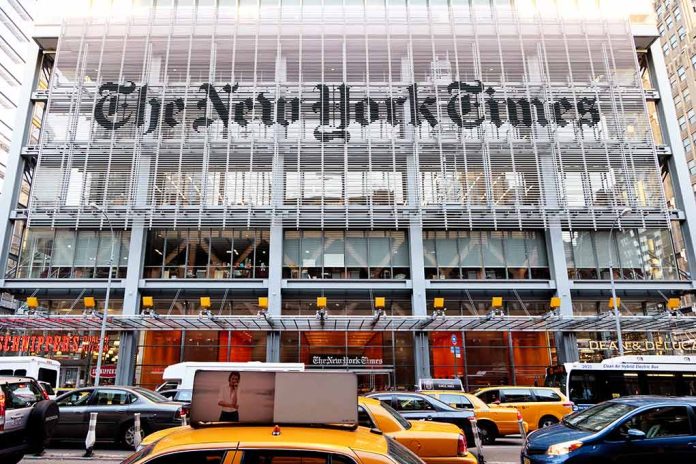 (ConservativeInsider.org) – The House Oversight Committee, chaired by Rep. James Comer (R-KY) reported earlier this month on the committee's findings that Joe Biden (as Vice-President) and his family had set up a complex network of shell companies in order to conceal the fact that they were taking money from foreign companies, particularly in Romania and China, and distributing it to Biden family members.
Despite the fact that Joe Biden had previously clearly lied about having dealings with foreign companies, and despite the fact that there appears to be no legitimate purpose for the network of shell companies, that is to say, a complete absence of any legitimate transactions such as would be expected in a normal business environment, the New York Times has adopted the Three Wise Monkeys policy of "see no evil, hear no evil, speak no evil", by saying that "there is no evidence of any wrong-doing."
It is now obvious to everyone that the House Oversight Committee has uncovered a wide-ranging conspiracy of bribery and influence-peddling, and any journalistic enterprise worth its salt would be expected to do a little digging of its own and establish whether the facts are true and whether the conclusions reached are reasonable.
For the New York Times to ignore the facts and to attempt to whitewash the entire episode in order to cover up the crimes of Joe Biden and his family – many media outlets are now openly using the term "The Biden Crime Family" to describe the magnitude of the shenanigans that are now coming to light – is a dereliction of duty of the highest order.
The New York Times should set the example for the rest of the mainstream media to follow and should be seen to be following the highest standard of journalistic ethics. Instead, the publication has chosen to use the findings of the House Oversight Committee as a tool with which to attack Republicans and to score cheap political points.
Copyright 2023, ConservativeInsider.org