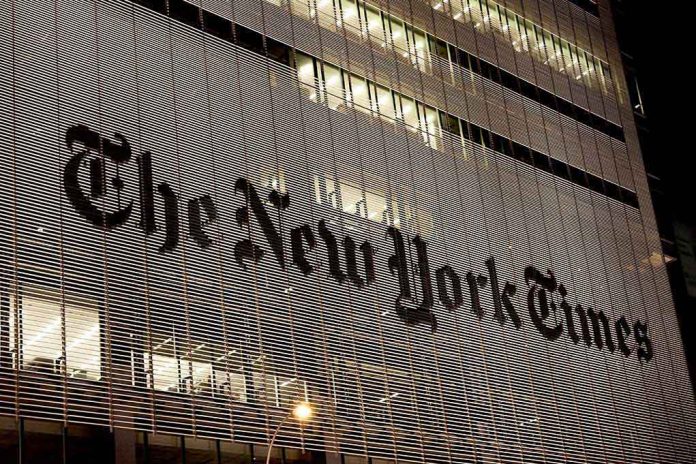 (ConservativeInsider.org) – While not the Jewish religion's most important festival, Hanukkah may be one of the most commonly recognized due to its lining up with the typical holiday season. The eight-day event where Jews light candles on a menorah marks the rededication of the Holy Temple after Jews defeated the Greeks and how a single day's worth of oil for their lamps lasted for eight days. In a startling move, the New York Times (NYT) published a crossword puzzle that looked alarmingly like a swastika as the festival began.
On Saturday, December 17, the NYT reported that consulting manager Ryan McCarty would have his Sunday debut the following day for their infamous Sunday crossword. He has already successfully published 22 puzzles with the outlet over the past few years. McCarty described his creation as one of his "favorite open middles" that accents a "fun whirlpool shape."
However, when people turned to check out the puzzle the following morning, which was also the first day of Hanukkah, many immediately saw the tell-tale swastika shape of the puzzle. The symbol is what Nazi Germany used for their party as they persecuted Jews in Europe during World War II.
Disgusting! Only the New York Times would get Chanukah going with this is the crossword puzzle. Imagine what they would do to someone who did this and was not ideologically aligned with them? I'll give them the same benefit of the doubt they would give those people… EXACTLY ZERO pic.twitter.com/eZHr0SQbT4

— Donald Trump Jr. (@DonaldJTrumpJr) December 18, 2022
Understandably, Americans from all parties and walks of life criticized that paper for such a blatantly anti-Semitic move, especially on one of the religion's most holy of days.
Copyright 2022, ConservativeInsider.org