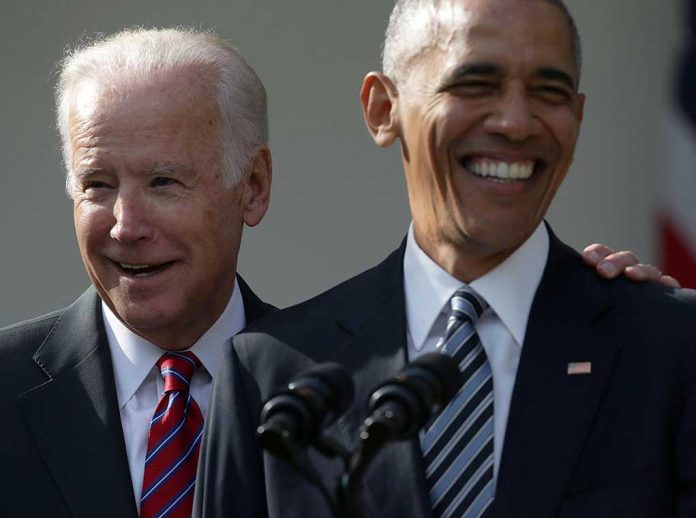 Obama LOSES IT After Biden's Health Rumors Swirl
(ConservativeInsider.org) – President Barack Obama and President Joe Biden have an extensive work history. So much so that the former US leader came to the defense of the oldest US president in 2020 when the former White House physician questioned Biden's mental acuity. This information is all detailed in Representative Ronny Jackson's (R-TX) new memoir, "Holding the Line: A Lifetime of Defending Democracy and American Values," coming out on July 26, 2022.
Jackson's Qualifications for Assessing Presidential Health
Dr. Jackson attended medical school at the University of Texas Medical Branch before launching into service with the US Navy, where he rose to the rank of admiral. He trained in both undersea medicine and emergency medicine before serving in Iraq in a Surgical Shock Trauma Platoon.
Eventually, he served in the White House Medical Unit under President George W. Bush and as the White House physician for both Obama and President Donald Trump. His long and impressive work history shows how much experience he has assessing health in all its forms, especially among military leaders and the commander-in-chief.
Jackson Questions Biden's Mental State in 2020
According to an exclusive Fox News article, in November 2020, Jackson was running for Congress when he tweeted about Biden's "latest cognitive misadventure," suggesting the presidential candidate needed some cognitive testing done. He highlighted how Biden repeatedly forgot what state he was campaigning in and what office he sought. In response, Obama emailed his former staffer to come to Biden's defense.
Obama told Jackson his Twitter comments were a "cheap shot" at Biden, calling them "disrespectful" and "unprofessional and beneath the office that you once held." The former presidential doctor chose not to respond and has not spoken with Obama since.
Will Biden Serve a Full Term?
In a statement to Fox News Digital, Jackson noted that it is "awfully ironic" that even the liberal media is talking about Biden's lackluster mental fitness now. He wanted it known that he "was the first to say that we have a serious problem with this man's cognitive demise, and he will not make it four years in office."
If Obama was trying to disguise the truth about Biden's health, it was dishonest and a disservice to the American people. Americans will likely be able to know more about just what unfolded between these two when Jackson's memoir publishes soon. What do you think the reality is about the sitting president's mental acuity, and is Jackson doing the right thing by trying to expose it?
Copyright 2022, ConservativeInsider.org