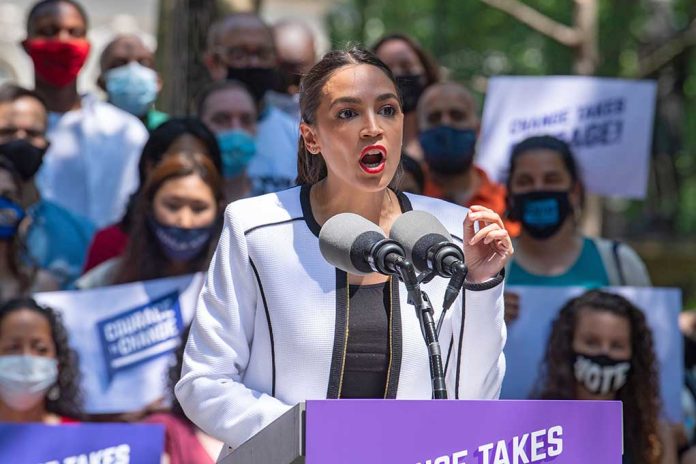 Ocasio-Cortez Accused of Selling Out
(ConservativeInsider.org) – Many young Liberals love Representative Alexandria Ocasio-Cortez (AOC) (D-NY). The popular lawmaker is active on social media, and her fiery rhetoric resonates with many far-left Progressives. However, some of her constituents are challenging her politics. At a recent town hall hosted by the US representative, one of her followers confronted her on her voting record.
On Wednesday, October 12, someone questioned AOC about her support for Ukraine during its ongoing war with Russia. The town hall attendee said she had run her campaign as an "outsider" yet voted to send more than $65 billion in American taxpayer dollars to Ukraine, reflecting the same sentiment as mainstream Democrats. He accused her of wanting to start a nuclear war by supporting such a provision.
GOP Representative Lauren Boebert (R-CO) echoed these sentiments on Twitter, declaring how she "has sold out" her constituents "at every turn," but has now begun to reflect House Speaker Nancy Pelosi (D-CA).
On the rare occasions that @AOC actually spends time with her constituents, she is reminded that she has sold them out at every turn.

She campaigned as an outsider and has now just morphed into #SandyPelosi! pic.twitter.com/Lrx1qnUfWR

— Lauren Boebert (@laurenboebert) October 13, 2022
With this pushback from her own party, could this celebrity politician be falling out of favor with her constituents? If so, will she lose her seat in the coming election to Republican Tina Forte or snag a third term?
Copyright 2022, ConservativeInsider.org