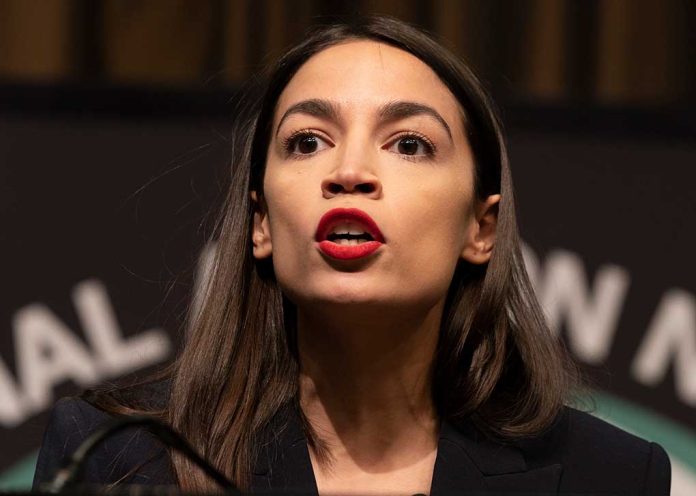 (ConservativeInsider.org) – President Joe Biden delivered his first State of the Union Address (SOTU) on March 1. Although many Republicans took issue with his speech, including Rep. Lauren Boebert (R-CO) who shouted at him during the address, at least one Democrat wasn't thrilled with it, either.
After Biden's speech, Rep. Alexandria Ocasio-Cortez (D-NY) appeared on MSNBC to speak out. She criticized the president for "gloss[ing] over" issues that were important to the far-Left like immigration, student loan debt, and what she calls a "crisis in education." The congresswoman went on to say some of the constituents who have supported Biden didn't hear what they wanted, and some of the stuff left out will have to be worked on by the party. She called the SOTU address a "lost opportunity."
AOC calls Biden's SOTU speech a 'lost opportunity' https://t.co/m1wcGQB5Sx

— Daily Mail US (@DailyMail) March 2, 2022
Ocasio-Cortez also called on Biden to give Ukrainian refugees Temporary Protected Status (TPS). She went on to say the US should treat refugees from other countries the same way they treat refugees from Ukraine; she claimed there's a "stark contrast" in the way Central America and Haitian refugees are treated compared to Ukrainian refugees. Of course, AOC didn't mention that Central American and Haitian immigrants aren't having bombs dropped on their neighborhoods. In the 1980s, when there were wars going on in Central America, the US did accept refugees. The US is still accepting asylum seekers now. So, it's unclear what exactly she was talking about.
How did you feel about Biden's SOTU address? Let us know!
Copyright 2022, ConservativeInsider.org