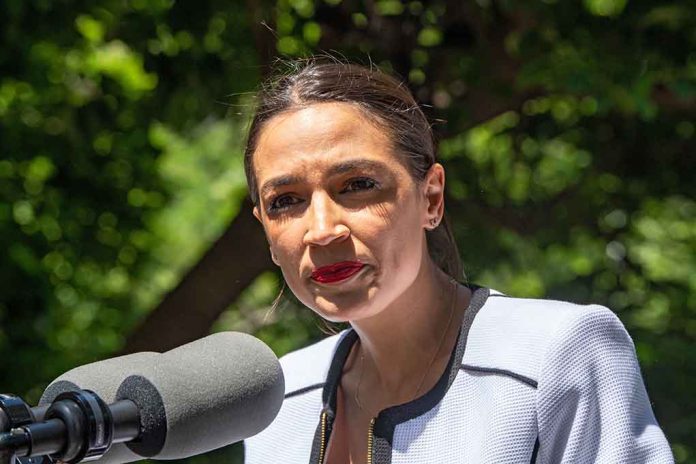 (ConservativeInsider.org) – There's nothing quite like fear to motivate people to head to the polls. That's just what Representative Alexandria Ocasio-Cortez (D-NY) used recently at a town hall event to push her listeners to head to the polls in November for midterms elections.
On Wednesday, April 20, Ocasio-Cortez spoke with constituents, telling them that "January 6 was a trial run" for Republicans, implying that the GOP is hoping to violently overthrow the government. She noted how she believes the Republican party is trying to grab power illegitimately, saying that if there had been more Conservatives in the House, the election would have been overturned.
One American shared some of AOC's fear-mongering remarks on Twitter:
AOC to constituents about the possibility of Democrats losing the House in the 2022 midterms: 'This is no joke.'.https://t.co/sWXprvbeVC

via @GoogleNews

— I am what I am! 😷🌊🌊🌊🌊 (@nevermore_007) April 22, 2022
It seems AOC has no real platform other than being anti-Republican. Rather than highlighting how she and her peers would benefit their communities and nation as a whole, the New York representative is simply attacking Conservatives and hoping that's enough to get voters to the polls. Hopefully, Americans can see past this and remember just what Democrats and their policies have done to the nation in the past year and a half. If they do, the Republicans may just take back the House in the midterm elections this November.
Copyright 2022, ConservativeInsider.org