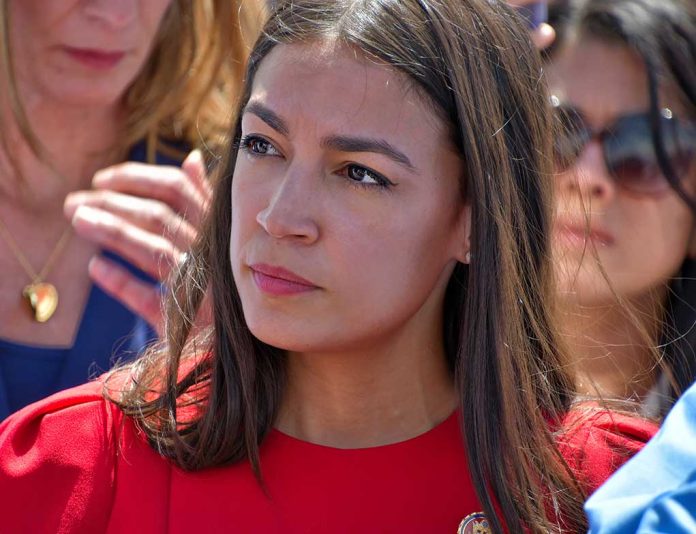 (ConservativeInsider.org) – The Office of Congressional Ethics keeps tabs on America's lawmakers to ensure they do not act inappropriately while representing US voters in the hallowed halls of Capitol Hill. Unsurprisingly to most, its Ethics Committee often investigates various lawmakers for potential missteps, and it seems Representative Alexandria Ocasio-Cortez (AOC) (D-NY) is the latest one under investigation.
On Wednesday, December 7, the Acting Chairwoman of the Committee on Ethics, Susan Wild, announced that a matter regarding AOC will be reviewed in the new year once the 118th Congress is in session. While she did not disclose what the inquiry was about, many people have speculated it concerns the New York lawmaker's attendance at the 2021 Met Gala, where she wore a now-infamous white dress with the words "Tax the Rich" emblazoned on the back.
UNDER INVESTIGATION: The progressive congresswoman will learn her fate in the new year. https://t.co/2HVVE5LxSM pic.twitter.com/J5oT0Vo14E

— Fox News (@FoxNews) December 8, 2022
In a statement to USA Today, AOC's office said their boss "has always taken ethics incredibly seriously," and thus, they are "confident that this matter will be dismissed."
Congressional rules dictate that lawmakers cannot accept gifts, including invitations to exclusive events. Doing so would be seen as a group trying to influence or lobby a lawmaker. So, if the committee is investigating AOC's Met Gala attendance last year, she will have to answer why she accepted tickets to the event for herself and her boyfriend, which typically cost over $30,000 each to attend.
Copyright 2022, ConservativeInsider.org