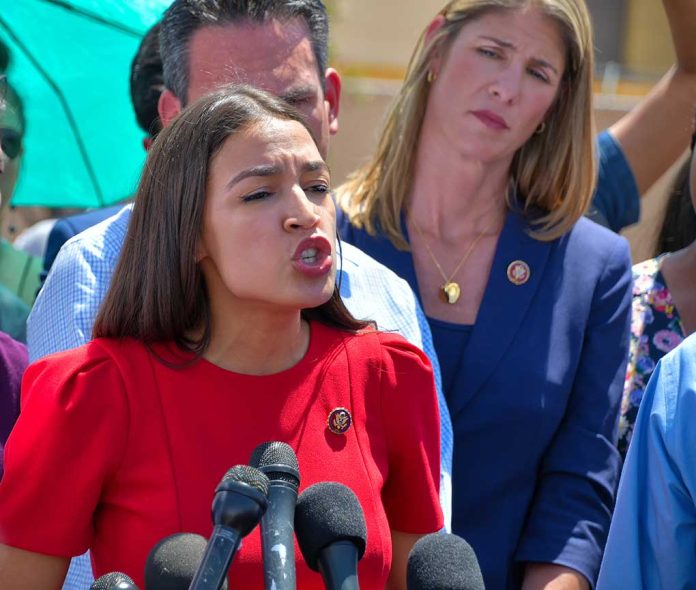 (ConservativeInsider.org) – Ever since the US Supreme Court overturned Roe v. Wade, political parties and activist groups have been fighting over state laws around the issue of abortion. The latest punch in the fight happened recently when a federal judge in Texas paused the FDA's approval of mifepristone for carrying out abortions. In light of this, Representative Alexandria Ocasio-Cortez (AOC) (D-NY) spoke out against the judge's ruling and even asked President Joe Biden to ignore it.
On Friday, April 7, Trump-appointed US District Judge Matthew Kacsmaryk published a 67-page ruling that placed the FDA's approval of mifepristone on suspension. Mifepristone is paired with the drug misoprostol for women 10 weeks pregnant and earlier to induce an abortion.
The Biden Administration has one week to file an appeal until the order takes effect. Knowing the major change this could result in if the ruling goes into effect, AOC told CNN's Dana Bash on the "State of the Union" on Sunday that the ruling was an "extreme abuse of power" and "an extraordinary example of judicial overreach."
AOC shared more of her thoughts on the subject on Twitter:
It's called agency non-acquiescence. The courts are now going rogue with rulings that no longer even pretend to respect precedent, jurisprudence, or limits to overreach. They are long overdue for a check & balance. Not doing so paves a dangerous road of worsening abuse of power

— Alexandria Ocasio-Cortez (@AOC) April 9, 2023
Just two days before, the New York lawmaker told CNN's Anderson Cooper "that the Biden administration should ignore this ruling." In practical terms, AOC wants Biden to tell his administration officials not to enforce the potential change of law.
On Monday, April 10, the DOJ requested that the federal appeals court allow the abortion drug to stay available to patients while the lawsuit continues to wind its way through the courts. If the appeals court does not intervene, the suspension will start at 12 a.m. on Saturday, April 15.
Kamara Jones, the acting Assistant Secretary for Public Affairs at the US Department of Health and Human Services (HHS), also shared her displeasure with the recent ruling:
People are rightly frustrated about this decision — but as dangerous a precedent it sets for a court to disregard FDA's expert judgment regarding a drug's safety and efficacy, it would also set a dangerous precedent for the Administration to disregard a binding decision.

— Kamara Jones (Acting ASPA) (@HHS_Spox) April 9, 2023
The judicial branch and executive branch are walking a fine line of checks and balances as they figure out the legality of mifepristone. But, it is this precise separation of powers that keeps the federal government in check in the first place. Perhaps AOC should remember this.
Copyright 2023, ConservativeInsider.org