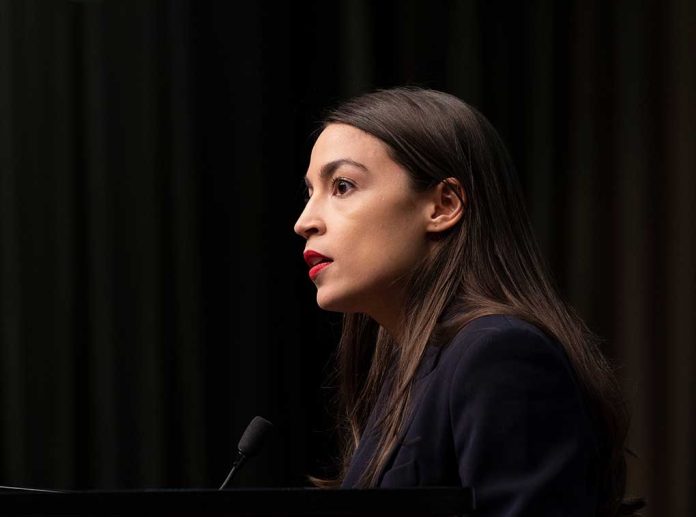 Ocasio-Cortez DEFEATED – New Numbers Show Disaster!
(ConservativeInsider.org) – Primary season has been giving Americans a taste of what the November elections could look like. Experts have been watching who gets enough votes to nab their party's nominations and who backed those candidates. It turns out, contenders endorsed by Representative Alexandria Ocasio-Cortez (D-NY) have not done too well this month.
When New York districts were redrawn for this upcoming election, it pitted Democrat Sean Patrick Maloney, who leads the House Democrats' fundraising team, against AOC-backed Alessandra Biaggi in the state's 17th Congressional District. But, on Tuesday, August 23, the well-established Maloney beat out his far-left competition with about two-thirds of the vote.
DCCC Chair Rep. Sean Patrick Maloney (D-NY) has defeated state Sen. Alessandra Biaggi in the Democratic primary for NY-17.

Biaggi, who was supported by AOC, had hit Maloney from the left, including over the DCCC's practice of supporting far-right Republicans in House primaries. pic.twitter.com/N9PmTc2PT8

— The Recount (@therecount) August 24, 2022
Biaggi lost some support on July 5 when she asked her followers on Twitter "how fierce" Congress could be when so many of its members are "past child-bearing age." This comment alienated even older progressive supporters, pushing more to back Maloney.
Another AOC-endorsed candidate who lost her primary was lawyer Jessica Cisneros, who couldn't beat Democrat incumbent Henry Cuellar in Texas' 28th District. Cuellar is the only House Democrat who broke from his party and voted against the federal abortion bill. AOC has been quiet on Twitter in recent days, leaving Americans to wonder a bit about her reaction to this string of defeats.
Copyright 2022, ConservativeInsider.org