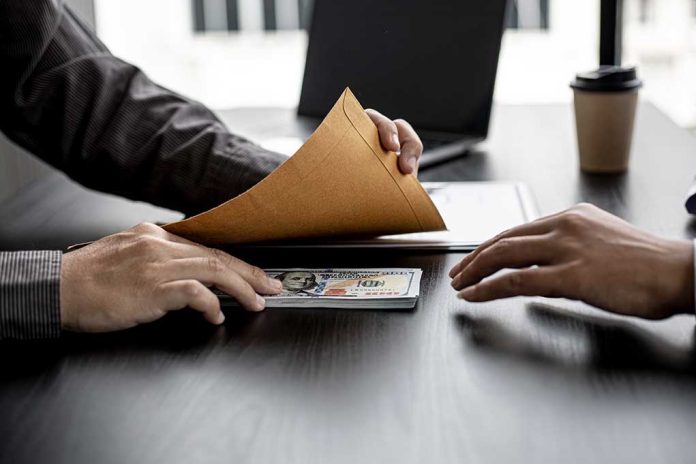 (ConservativeInsider.org) – Last Wednesday, the former New York City schools official who oversaw food service and three food vendors were all convicted on charges relating to the purchase of chicken tenders containing bits of metal and bones, the Associated Press reported.
Eric Goldstein, the former chief executive of New York City's Department of Education Office of School Support Services, along with Blaine Iler, Brian Twhomey, and Michael Turley, the founders of a school food vendor company SOMMA Food Group, were found guilty of conspiracy, bribery, and other charges.
While heading up the Office of School Support Services from 2008 to 2018, Goldstein was responsible for overseeing the SchoolFood food service operation.
According to prosecutors, SOMMA Food Group bribed Goldstein to get its products into the New York City School system. Turley and Twomey paid Goldstein and his divorce lawyer thousands of dollars while he helped fast-track SOMMA's products, including Chickentopia chicken tenders, in the schools.
But in September 2016, a school employee choked on a bone in one of the supposed "boneless" chicken tenders. As a result, the schools stopped offering Chickentopia.
But two months later, after the three SOMMA founders agreed to pay Goldstein $66,670 and give him shares in their beef business, Chickentopia tenders were back in the schools, according to prosecutors.
Once the chicken tenders came back, so too did the complaints about foreign objects found in them. Ultimately, SchoolFood dropped SOMMA products altogether in April 2017.
During testimony, Goldstein argued that he could not single handedly get a food product into schools, saying the process was "heavily gated" involving dozens of people. He also claimed that fast-tracking of products does not include skipping steps in the process.
While sentencing in the case has not been scheduled as yet, the convictions carry a possible prison term of 20 years.
Copyright 2023, ConservativeInsider.org