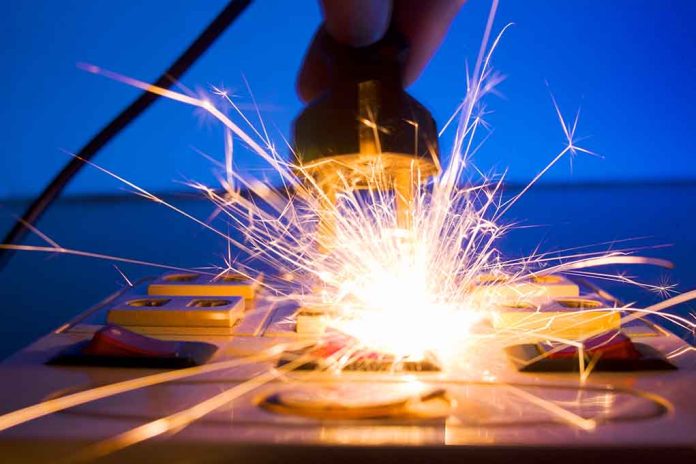 WATCH: Pelosi Family SHOCKER – "I Am A…"
(ConservativeInsider.org) – Back at the end of May, House Speaker Nancy Pelosi's (D-CA) husband, Paul Pelosi, was driving home from a party when he crashed his 2021 Porshe into a Jeep just after 10 p.m. When officers arrived at the scene, they found him sitting in his vehicle behind deployed airbags and began to ask him about what he had been doing. On top of saying he'd had a few drinks, Pelosi made sure the police knew just who he was.
On May 28, police arrived at the car crash scene near Oakville Cross Road in California. The dash cam footage, which authorities released after Pelosi pleaded guilty to his charges, reveals he was unable to balance during his arrest and told police he was "a high-profile person." He also handed the arresting officers his 11-99 Foundation card, a nonprofit that supports cops paying for their children's education expenses.
'I AM A HIGH-PROFILE PERSON': Nancy Pelosi's husband hands officers a police privilege card after crashing pricy Porsche, but cops could smell the booze – here's what went down. https://t.co/UGKtogxTZ3 pic.twitter.com/SrzGC8BoCk

— Fox News (@FoxNews) August 24, 2022
Pelosi admitted to having at least 2 drinks, although the police eventually registered his blood-alcohol content level at .082% hours after they left the scene.
Paul Pelosi ended up pleading guilty to the DUI charge and will spend five days in jail, three years on probation, and have an ignition-restriction device installed on his car for one year. He will also pay restitution to the Jeep driver and attend a three-month DUI education program.
Copyright 2022, ConservativeInsider.org