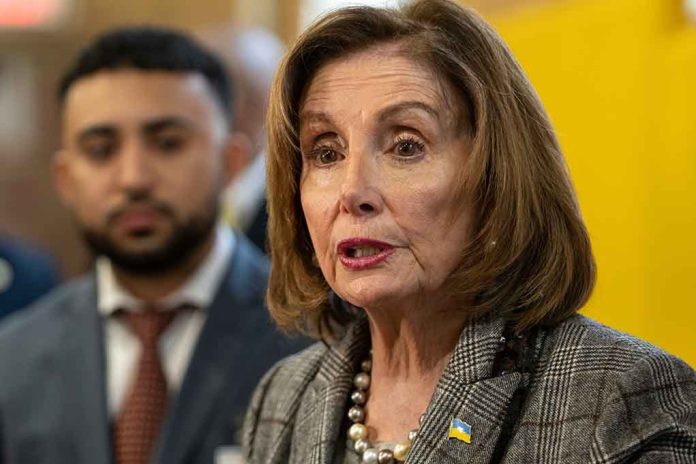 Nancy Pelosi Same Sex MARRIAGE Comments Are Raising Eyebrows
(ConservativeInsider.org) – Many Democrats have been railing against the possibility that the Supreme Court (SCOTUS) could overturn Roe v. Wade in the coming months and send the decision on whether or not a woman can receive an abortion back to the states. One such liberal, House Speaker Nancy Pelosi (D-CA), appears to be trying to spark fear in people's minds by saying "marriage equality" could be the next things to go if the court does rule against federal abortion rights.
On Wednesday, May 4, Pelosi spoke with The Seattle Times editorial board about current political issues, including the SCOTUS draft ruling leak. She declared that the draft does "violence…to the Constitution," completely ignoring the fact that such a ruling would simply allow the states, rather than the federal government, to choose where and when a woman could end a pregnancy.
David Gutman, the local politics reporter for The Seattle Times, shared more about Pelosi's discussion with the paper on Twitter:
Speaking in Seattle, Nancy Pelosi says marriage equality could be in danger if Roe ruling is finalizedhttps://t.co/HkL9dgXz47

— David Gutman (@davidlgutman) May 4, 2022
Pelosi then tried to tie another hot-button topic to the possible decision, saying that Conservatives may try and take away "gay marriage equality" next. As Pelosi represents one of the most liberal states in the union, there is likely very little chance abortion would be banned in California, even if Roe v. Wade is overturned.
What do you think? Are the speaker's comments educational or just a fear tactic to energize liberal voters?
Copyright 2022, ConservativeInsider.org