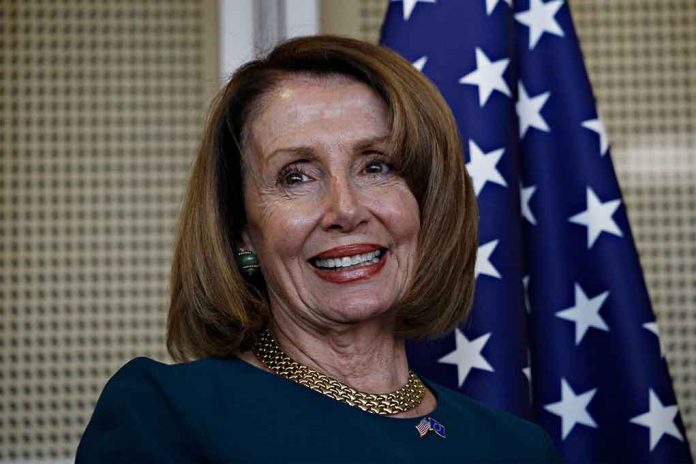 (ConservativeInsider.org) – Federal Reserve officials recently resigned after they came under fire for making a few high-profile stock market trades, potentially with insider information. Since then, the Fed banned most of its employees from doing individual stock trades. For now, lawmakers can still exercise that freedom. But, some are questioning if lawmakers have an unfair advantage in the stock market after the husband of House Speaker Nancy Pelosi (D-CA) just bought around $2 million in Tesla shares.
On Thursday, March 17, Pelosi reported that she and her husband purchased 2,500 TESLA, Inc. shares, adding up to somewhere around $2.2 million. The Pelosis aren't new to the investing game, though. In 2021, Paul Pelosi made around $5 million trading Alphabet stock, the parent company of Google, among other investments.
Forbes shared more about Pelosi's latest move on Twitter:
House Speaker Nancy Pelosi disclosed her financier husband purchased more than $2 million in Tesla stock last week, marking one of the lawmaker's biggest equity investments this year. https://t.co/atEj3fAAsB pic.twitter.com/tot86syTlO

— Forbes (@Forbes) March 22, 2022
These choices are intriguing as Pelosi has recently flip-flopped on the idea of whether or not to allow lawmakers to trade stocks. In December 2021, Pelosi claimed lawmakers "should be allowed to participate" in the free market economy. However, last month, she asked the House Administration Committee to draft a bill forbidding lawmakers from trading individual stocks.
The Pelosis are set to cash in on another enormous investment deal. Meanwhile, it forces Americans to consider if lawmakers who are privy to and have the power to change one industry, like the electric car industry, have an unfair advantage over the people they represent when it comes to investing.
Copyright 2022, ConservativeInsider.org