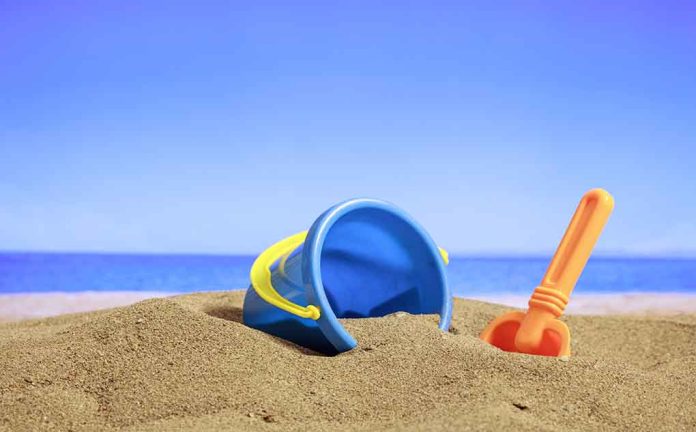 Pelosi Reveals A "Connection" With China – Makes Strange Statement On Camera
(ConservativeInsider.org) – Thinking on your feet, especially in front of a variety of world leaders, reporters, and cameras, is not an easy feat. However, it is something that politicians must learn to do. So, you would think after decades as a public servant, House Speaker Nancy Pelosi (D-CA) would be able to navigate a tricky press conference about Taiwan while in Japan. Instead, the speaker declared she's felt a "connection" with China since she was a little girl because she liked to dig in the sand.
Pelosi's quick trip to Taiwan in early August greatly angered China, and Beijing's leaders quickly ramped up their military presence around the island in response. Shortly after, on Friday, August 5, Pelosi spoke to a Tokyo audience she was asked her opinion on the mounting Chinese warships and missiles around Taiwan.
Rather than diplomatically addressing the question, she took this moment to reminisce about her time as a child at the beach and told a story of why she believes she has a "connection" to China:
Pelosi: "When I was a little girl, I was told at the beach if I dig a hole deep enough we would reach China, so we've always felt a connection there."

— The Post Millennial (@TPostMillennial) August 7, 2022
There are over 100 Chinese warplanes buzzing near Taiwan alongside 10 ships and a nuclear submarine. Yet, Pelosi chooses to focus on the odd phrase that American parents tell their children who like to dig holes that they can dig all the way to China if they keep going.
In today's current political climate, is there any reason for the House Speaker to make such comments?
Copyright 2022, ConservativeInsider.org