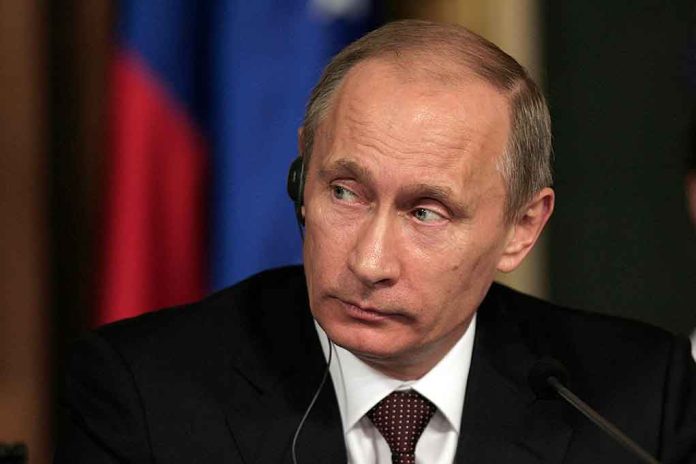 Pentagon Says Putin Now an Acute Nuclear Threat
(ConservativeInsider.org) – While few people would call Russian President Vladimir Putin predictable, he certainly has made his potential next steps in his ongoing, unprovoked war in Ukraine clear. Recently, he has escalated warnings against both the country he invaded and the rest of the world to include nuclear warfare, if he feels someone is trying to thwart his plans. The Pentagon is now referring to Putin and Russia as "acute" threats.
On Thursday, October 27, the Department of Defense (DOD) published its 2022 National Defense Strategy (NDS), detailing the various national security policies of the US. Within the 80-page document, the Pentagon called Russia's nuclear threat "acute." For comparison, the report called China's threats to the world "the most consequential and systemic challenge."
.@SecDef: At the same time, the NDS bluntly describes Russia as an acute threat. And we chose the word "acute" carefully. pic.twitter.com/I9GBIrNVKl

— Department of Defense 🇺🇸 (@DeptofDefense) October 27, 2022
The report and DOD demonstrated this particular word choice in multiple ways, including the possibility Putin has a large stockpile of nuclear weapons and a war that has been dragging on months longer than he wanted. He could choose to use them to finish the war he started at any time.
While some would find these terms frightening, it's important to remember the US military is second to none. This includes our unmatched ability to defend our skies and counter nuclear attacks with a proportional response should it come to that.
Copyright 2022, ConservativeInsider.org