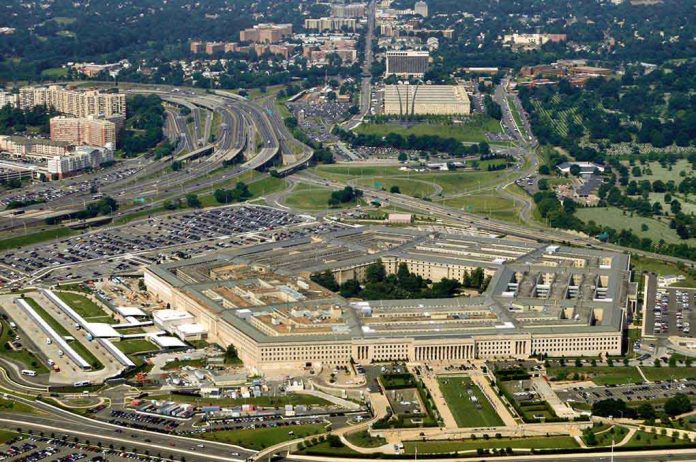 (ConservativeInsider.org) – Mainstream media and the progressive Left are using the riot at the US Capitol on January 6, 2020, to pressure the US military to address "extremism" in its ranks. This comes after an investigation showed some people who made it into the federal government building had a history of military service. Now, the Pentagon is moving forward with its plan to combat these "extremists."
In mid-December, Secretary of Defense Lloyd Austin issued a memorandum to senior leadership in the Pentagon outlining the military's efforts to identify, prevent, and respond to "extremist" activities. He emphasized how the Pentagon will "strengthen our vetting and insider threat programs" and "increase training to address and counter extremist activities."
In a companion document, Austin defined some of the new policies, including banning any involvement or support of "extremist activities," to include "liking" pages on social media that support such groups. Many congressional lawmakers have celebrated Austin's move, although similar measures have yet to make it through Congress and become law.
House Representative Dan Bishop (R-NC) is quite skeptical of the new guidelines and shared why on Twitter:
The Pentagon's woke leaders are redefining "extremism" to purge troops. Liking unapproved social media posts may even count as extremist activity.

Will reposting @joerogan's interview or opposing @SecDef's vaxx mandate get troops labeled as "extremists?"https://t.co/DqYPmD00TY https://t.co/naFDZUxPZB

— Rep. Dan Bishop (@RepDanBishop) January 4, 2022
Over the past two years, different groups have defined "extremism" in a variety of ways. As the military now attempts to do so, most Americans hope that the troops' Constitutional rights are still protected as the guidelines roll out.
Copyright 2022, ConservativeInsider.org