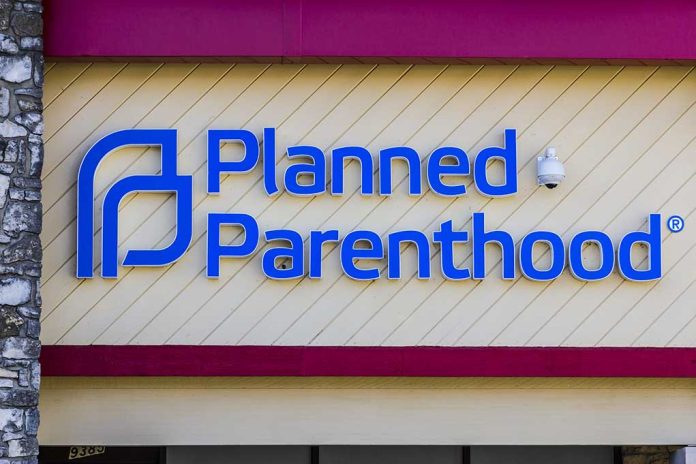 (ConservativeInsider.org) – Planned Parenthood has been preparing for the post-Roe era for years. Now that it is here, Americans can see just what the abortion giant plans to do about it. In a unique move, the women's health provider will launch a mobile clinic that will roam near the border of states where abortions are illegal.
Back in October 2022, NPR first reported that Planned Parenthood would soon begin operating a blue and white bus they are calling a mobile clinic. On board the bus, medical providers will be able to prescribe pills for a medication abortion for pregnancies up to eleven weeks. President of Planned Parenthood of the St. Louis Region and Southwest Missouri Yamelsie Rodriguez told the outlet the bus' "goal is to reduce the hundreds of miles that people are having to travel now in order to access care."
"The mobile abortion clinic is a health care tool. It is also a symbol of our act of defiance in a post-Roe era," said Bonyen Lee-Gilmore of Planned Parenthood of the St. Louis Region and Southwest Missouri. https://t.co/XqxtX1EWsw

— PBS NewsHour (@NewsHour) January 31, 2023
When operational later in 2023, the bus is expected to drive near the Illinois border with Missouri, where abortions are illegal.
Caroline Wharton, a staff writer and a communications assistant with Students For Life, highlighted in a recent blog post that this mobile clinic will reduce the amount of time that a woman has between seeking an abortion and getting the procedure done, minimizing the time to emotionally process the consequences of her actions.
While this abortion-on-wheels bus has many Americans concerned, there are still many organizations working to help women have healthy pregnancies and either raise their child as their own or create an adoption plan for them. Some doctors have even created a process that can reverse the effects of abortion pills with a 64-68% success rate if begun within a few days of the first abortion pill.
Abortion and reproductive rights will be a political topic debated for decades to come, and each side of this controversial discussion will undoubtedly continue creating different ways to push their agenda.
Copyright 2023, ConservativeInsider.org