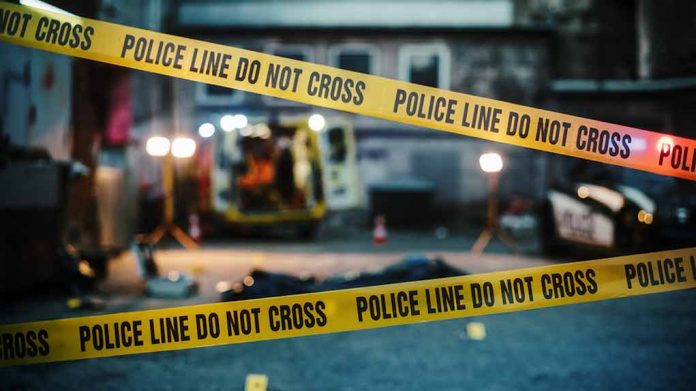 (ConservativeInsider.org) – First responders from the police and fire departments in Boston, Massachusetts were called to an apartment in a housing complex run by the city earlier this month and discovered a horrific scene. Not only was there a dead man in the apartment, but four young children aged between five and ten years old were being hidden by approximately six adult males in the back bedroom, while the apartment itself was described by the first responders as "extremely unsanitary", and filled with drugs, alcohol, and adult toys.
No women were present, and the adult males present were described as "drag queens".
Thankfully, the youngsters were taken into custody by the Department of Children and Families. An incident report was filed over the Juneteenth weekend, and while the Boston Herald reported on the more unsavoury aspects of the situation, the response of most of the mainstream media was to play it down and to largely pretend that it didn't happen.
Many independent observers have suggested that the mainstream media is reluctant to report on any incident that paints transgenders in a bad light, comparing the MSM response with what it would have been if the occupants of the apartment had been priests or MAGA supporters.
At the time of filing this article, no charges have been made against any of the adult males in the apartment. However, it is widely expected that accusations of transphobia will be levelled at the police by hard-left partisans should the police decide that further action needs to be taken. The chilling effect of such accusations means that the protection of the reputation of the transgender community must take priority over the well-being and safety of young children.
Boston City Council President Ed Flynn called for oversight of the Boston Housing Association (BHA), saying that the rules and protocols governing eviction practices and inspections should be overhauled to ensure that children are safe in any property run or managed by the BHA.
Copyright 2023, ConservativeInsider.org