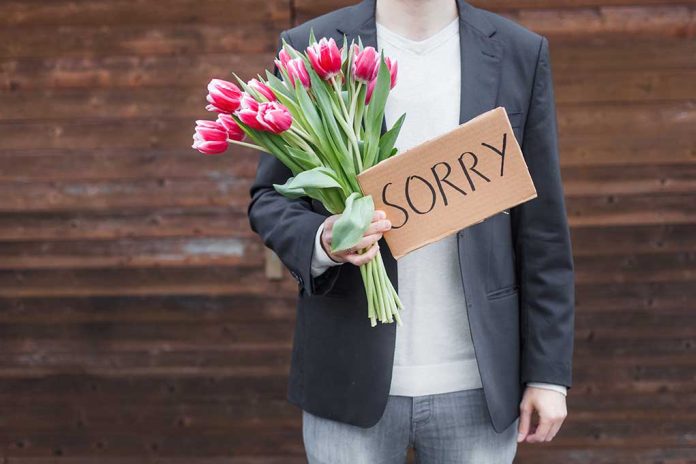 (ConservativeInsider.org) – George Floyd died while in police custody in May 2020. The death of this Black American set off a string of nationwide protests, some of which turned violent. In April 2021, those affected by Floyd's death got justice when a jury convicted Officer Derek Chauvin of murder and a judge sentenced him to over 22 years in prison. However, cities are still dealing with the effects of these riots, with one even asking its police department to apologize for how its officers acted during the summer of 2020.
In Seattle, Washington, the Sentinel Event Review panel asked the Seattle Police Department to provide "a sincere, public apology" for its response to the city's protestors in the summer of 2020, according to the Seattle Times. The group, which is composed of members of the community and police department, conducted four reviews of the department's actions in recent months.
In the latest report, Seattle Inspector General Lisa Judge said the department should address its "institutional and systemic racism" in order to rebuild "trust between police and Seattle communities." The document specifically looked at three protests later in the summer when it believed officers exercised a "wholesale use of force" during mostly peaceful events.
The Seattle Police Department has been told it should offer a "sincere, public apology" for its response to protesters who took to the streets after the death of George Floyd. https://t.co/Xz5050U4Nr

— Breitbart News (@BreitbartNews) April 19, 2023
After the review board asked for a public apology, the Seattle PD reiterated that Chief Adrian Diaz already released a public letter highlighting that he was "deeply sorry" for the clashes between police and community members in 2020 and acknowledged that both groups "bear the physical and emotional scars" from the events.
Within the four different reports, the Sentinel Event Review panel provided the police with a list of 229 factors that influenced the "undesirable incidents" in 2020 as well as 139 suggestions to improve policing in the city. Many reforms have already been instituted in the past three years to try and improve policing in Seattle.
Copyright 2023, ConservativeInsider.org