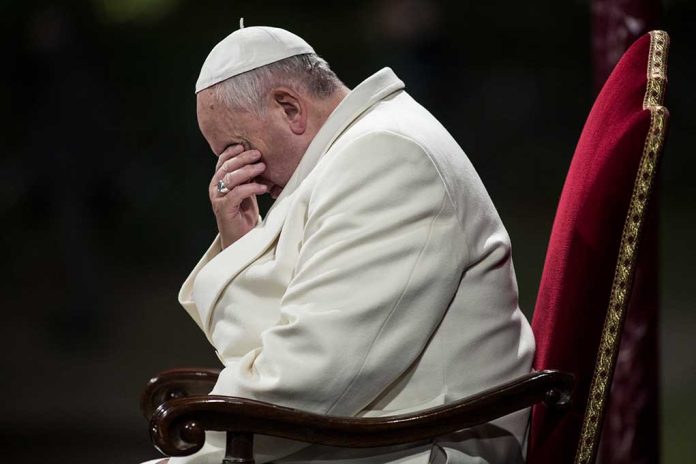 Pope Francis Describes "Numb" Feeling – Reveals His Conflict
(ConservativeInsider.org) – Leading one of the world's oldest establishments, especially the Catholic Church, is not a small job. Various popes have done it over the years, carrying the church through highs, lows, and various scandals. Pope Francis just opened up about his time in the spotlight to Guillermo Marcó, a priest serving in his home nation of Argentina. What he had to say may surprise you.
On Sunday, July 3, Father Marcó published a new podcast episode he recorded with the Pope on June 9. During the conversation, the two focused on the Pope's private life rather than various current events. One such weight on this religious man's heart was the fact that "no one ever talks about the things that make you numb." He admitted to feeling this numbness during situations of great suffering.
Pope Francis describes pressures of the papacy: 'Sometimes, you feel you are numb' https://t.co/Q9b3jNPoAj

— Fox News (@FoxNews) July 7, 2022
During the talk, Pope Francis also told listeners that the world does "not know how to manage crises," even though they are precisely "what make us grow." He spoke about how turning a crisis into a conflict ends in everybody losing; instead, people should aim for unity. The Pontiff also highlighted that he still prays every single morning, emphasizing that the day anyone stops praying is when "you are caught in the meat grinder."
For a man who has dedicated his life to doing good in the world, Francis is clearly tired yet set on continuing his course. He reassured listeners he has no intention of resigning anytime soon and hopes to continue to lead the church with grace.
Copyright 2022, ConservativeInsider.org