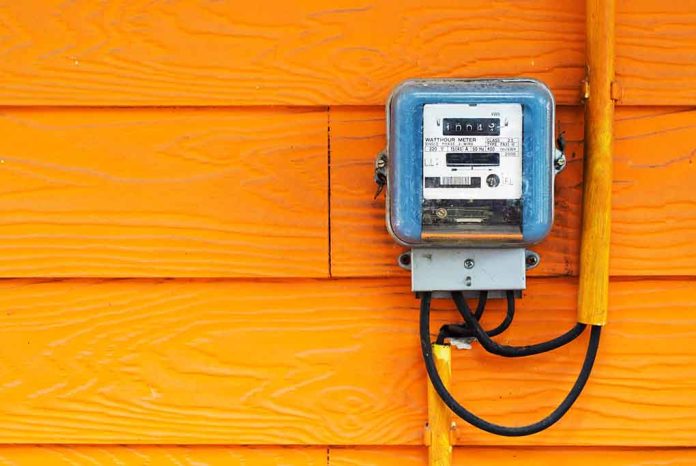 Energy Companies Are Turning Off Power for Cash-Strapped Homeowners
(ConservativeInsider.org) – As winter inches nearer and temperatures drop, people around the globe are getting nervous about paying their energy bills. While most households pay for their heating bill after their supplier knows how much they use, some companies are growing concerned their customers will fall behind this season. So, they are switching them to more expensive prepayment plans, sometimes without even telling them.
According to the BBC, Great Britain's energy regulator, The Office of Gas and Electricity Markets (Ofgem), believes companies in the UK are moving their customers who have smart meters to prepayment programs without notice. An Ofgem spokesperson told The Guardian how such business practices are "completely unacceptable."
A rising number of households are having their smart meters remotely switched to more expensive prepayment meters.

This leaves people already struggling with their energy bills unable to afford power for days or even weeks.

We need to ban pre-payment meters NOW.

— Breakthrough Party 🟠🌤️ (@BThroughParty) November 9, 2022
One Brit confirmed to BBC that her meter was switched without her knowledge, leaving her without electricity for a bit. According to Citizens Advice, there has been a 158% increase in incidents where people in financial distress have been moved onto prepaid status. The group predicts around 180,000 people in Great Britain will be switched via their smart meter, just a portion of the 450,000 it thinks will be put on the prepayment plans across the country.
Extremely worrying people are being switched like this – especially with those on prepayment meters paying over the odds.

This outrageous and unfair penalty has gone on far too long.

Labour will end it – and provide the energy security Britain needs.https://t.co/qDLUKj3CE4

— Rachel Reeves (@RachelReevesMP) November 9, 2022
Such moves can only occur in homes with smart meters installed, where the energy company can control the device remotely. While this scheme is just getting started in England, it could easily become an issue in America if companies move towards smart meters and questionable business practices.
Copyright 2022, ConservativeInsider.org