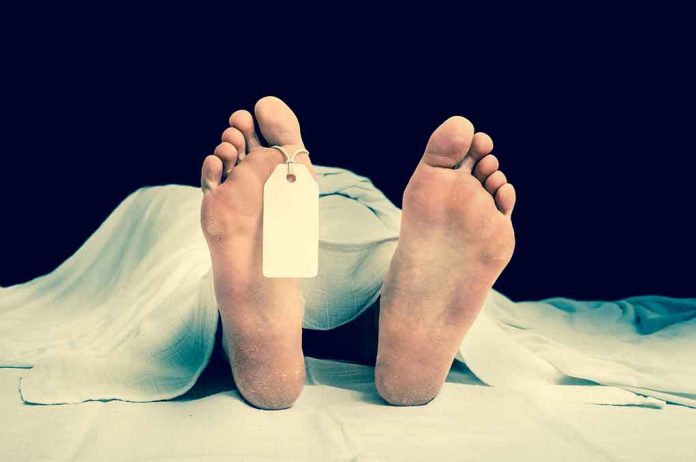 (ConservativeInsider.org) – Over the past few decades in Tennessee, many judges have ruled that certain murderers and other convicted felons must face the death penalty for their crimes. However, some of these criminals wait for years for their execution date, and some even pass away before the event. This was the case for James Dellinger, a man who spent almost 30 years on death row after he murdered a man and his sister in the early 1990s.
In 1993, a judge sentenced Dellinger and Gary Sutton to death for killing Tommy Griffin, a man they had bailed out of jail just hours before they killed him with a shotgun in Townsend, Tennessee, the year before. Investigators found his body three days after the incident. Around the same time, people found Griffin's sister, Connie Branam, dead in a burned car nearby.
A Tennessee Inmate on Death Row Dies Before Executionhttps://t.co/wpdElzWyGO pic.twitter.com/hrVAJaZysQ

— NewsTalk 98.7 (@987news) January 17, 2023
Dellinger was 71 at the time of his death. He passed away due to natural causes, and his lawyer told WBIR he had been fighting cancer for a while. The attorney also highlighted in her statement how her client "died before his legal team was able to vindicate his absolute and unwavering insistence that he was innocent of the murders that sent him to death row."
She also remembered him for his incredible ability to tell captivating stories that kept his "audience enthralled" and emphasized how her team and his family will "mourn his passing."
Executions in Tennessee were paused in 2020 and again in 2022 when Governor Bill Lee ordered a thorough review of the lethal injection protocols. At the end of 2022, Lee announced the findings of the study, which showed the state repeatedly failed to carry out the proper drug tests before executions. With this, he is seeking to change the state's leadership in the Department of Corrections, change the execution process, and add new staff training programs.
While Dellinger died before his sentence could be carried out, it seems the Tennessee governor is working hard to resume executions.
Copyright 2023, ConservativeInsider.org