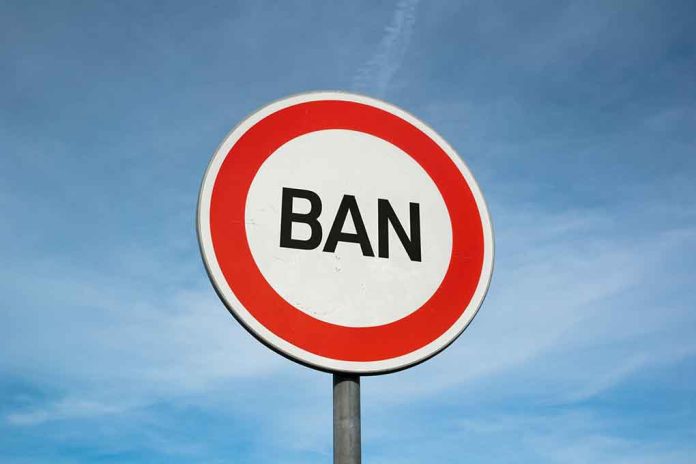 (ConservativeInsider.org) – There have been many instances recently of conservative teachers and professors being fired from their jobs for expressing points of view that are inconsistent with the prevailing left-wing orthodoxy, and this is not just true in the United States.
For example, a maths teacher in the United Kingdom, working in an all-girls' school, was recently fired after using the phrase "well done, girls" during a classroom session. This allegedly upset a student who had decided to identify as a boy and the complaint was upheld by the Teaching Regulatory Agency, who handed down to the hapless teacher a lifetime ban from the teaching profession.
Now, Will Moravits, a professor of political science from St Philip's College, based in San Antonio, Texas, has been similarly fired and banned from the college campus after allegedly using disparaging comments about the LGBTQIA+ community during a classroom session. Professor Moravits has denied that he made the comments that were attributed to him, saying that his firing came after he facilitated lectures on topics that some LGBTQIA+ students found "offensive".
Of course, what one person may find "offensive" may be completely harmless in the eyes of another person, but that did not stop St Philip's College from terminating the professor's contract and banning him entirely from the campus. The complainant alleged, among other things, that Professor Moravits had "instigated discussions among students in his classes on controversial topics that had little or no relevance to the subject matter being taught."
Michael Allen, a legal representative for Professor Moravits, said that the Alamo Colleges District, in which St Philip's college is located, had failed to uphold the professor's protected speech that should have been upheld as the inalienable right of a teacher in the classroom, and added that the complaint made by the student in question was "obviously frivolous."
He also noted that there was evidence that staff at St Philip's College had conspired against Professor Moravits after discovering that he had promoted a conservative-themed book at CPAC in 2022.
Copyright 2023, ConservativeInsider.org