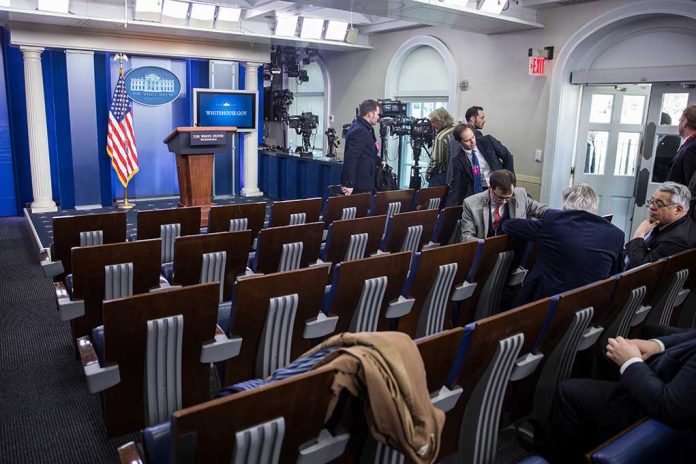 (ConservativeInsider.org) – President Joe Biden is notorious for fumbling over his words, and even his administration is getting tired of trying to cover for him when he puts his foot in his mouth. When speaking recently about the sky-high gas prices, President Biden flip-flopped on whether or not he can do anything to help Americans cope with the rising costs at the pump. This left Press Secretary Jen Psaki picking up the pieces.
On Tuesday, March 8, Biden flew back from a Veterans Affairs event in Fort Worth, Texas, and a group of reporters met him upon landing. One reporter asked the president to tell Americans about his plan for rising gas prices. After admitting they will continue to rise, Biden emphasized he "can't do much right now" about the issue.
Later on, a reporter asked Psaki why Biden answered that way when he had previously been optimistic about stabilizing gas prices in the near future. Psaki avoided answering the question of why Biden flip-flopped on his answer, instead emphasizing the short press gaggles when Biden gets off Air Force One are "not always super comprehensive."
Fox News shared more about the back and forth:
Psaki defends Biden's criticized answer on gas prices: 'Short gaggles…are not always super comprehensive'https://t.co/VNJysNhczn

— Fox News (@FoxNews) March 10, 2022
It seems the press gaggles are not the only thing failing to provide a full picture these days. Biden's lackluster foreign policy, rising inflation, and his fumbling over how to address Americans, doesn't seem to be super-comprehensive either.
Copyright 2022, ConservativeInsider.org