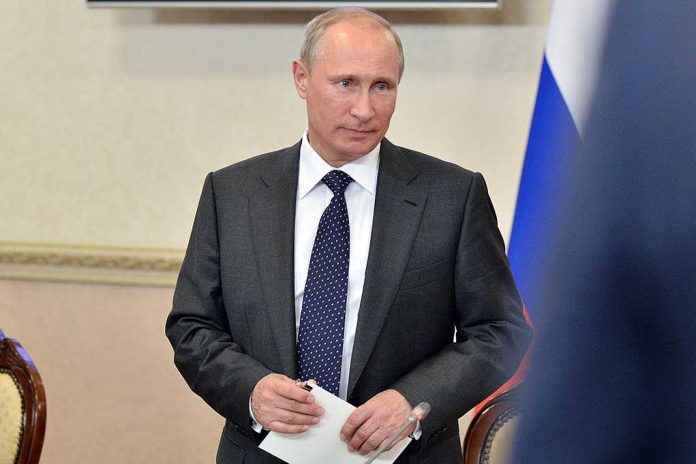 Putin CAVES To Pressure – Makes New Promise To Europe
(ConservativeInsider.org) – During this era of intense energy prices and continual supply chain issues, Europe is stretching its energy supplies thin. Much of its gas has historically come from Russia, putting future deliveries in question as President Vladimir Putin continues to wage his war on Ukraine. For now, though, the leader has promised to keep sending gas to Europe but warned further sanctions could stop the flow in the near future.
In June, the Russian Nord Stream gas line bringing fuel to Europe reduced its capacity by 40%, blaming the reduction on Canadian sanctions. Then, the pipeline had to undergo routine maintenance. Understandably, Europeans were worried that Putin wouldn't turn it back on.
However, the Russian leader promised the energy exporter Gazprom would fulfill its contract with Europe and turn the pipeline back on by Thursday, July 21, after routine maintenance. Reports indicate that has happened, but it would take time to reach the pre-maintenance levels.
Vladimir Putin is using natural gas as a weapon against Europe. It may backfire on him. https://t.co/q8TEbRKhoo via @WSJ

— Dr. Joseph Frusci (@_DrFrusci) July 20, 2022
Putin recently admitted that the sanctions levied against his government and the country's businesses were a "major challenge" to the economy, military, and nation as a whole. Experts have acknowledged that the embargoes are making it difficult for the Russian military to repair its equipment.
Do you think Putin's complaining about the constraints on Russia was solely a political move to get the sanctions lifted, or should the world consider these real concerns?
Copyright 2022, ConservativeInsider.org