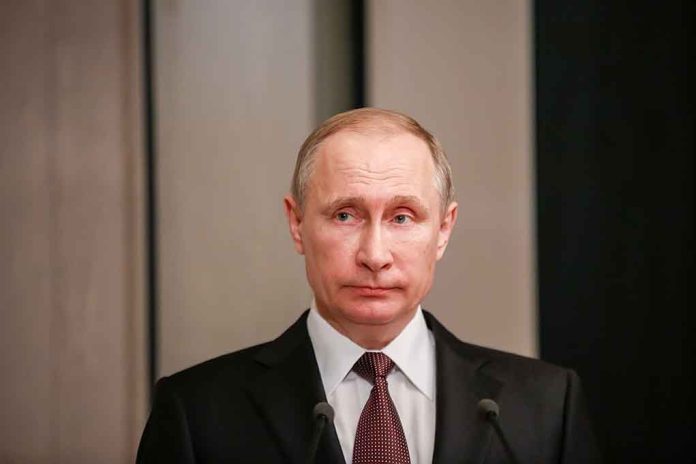 Putin Admits VITAL Resource He's Running Out Of.
(ConservativeInsider.org) – War costs an extravagant amount of money, especially when nations want to use the latest technology and equipment for their battles. But, Russia does not have deep pockets these days and is likely running out of usable weapons in its continued attack on Ukraine. Now, Russian President Vladimir Putin is pushing legislation hoping to minimize his equipment losses and boost the production of war-time necessities in the coming weeks.
According to Newsweek, the Kremlin proposed a new bill to the national legislature on Thursday, June 30, hoping to speed the weapon and army equipment repair process. The bill included a note admitting there is "a short-term increased need for the repair of weapons and military equipment."
For the first time, Russia has admitted that it is running out of weapons in the Ukraine war, after President Vladimir Putin's government created a draft federal law that would allow the country to quickly repair weapons and military equipment.

via @Newsweek pic.twitter.com/MBI52qg6v6

— Pubity Latest (@pubitylatest) July 1, 2022
If passed, the new source for funds would allow Russia to use materials held in national reserves for repairing military equipment. It would also "temporarily" refocus various parts of the Russian economy in order to support military endeavors, including setting new regulations for labor laws and production facilities.
This comes shortly after a report from the UK Ministry of Defense highlighted Russia was using outdated missiles for its most recent attacks.
(2/5) Russia continues to employ air-launched anti-ship missiles in a secondary land attack role, likely because of dwindling stockpiles of more accurate modern weapons.

— Ministry of Defence 🇬🇧 (@DefenceHQ) July 2, 2022
On Monday, July 4, the General Staff of the Armed Forces of Ukraine tweeted the nation has wiped out 36,200 of Russia's military personnel, 187 helicopters, and 1,589 tanks. Between these numbers and Putin's new legislation, it appears the Russian regime is in need of additional military supplies if it wants to continue its siege on Ukraine and maintain control of the Donbas region. But, it could also mean the slowing down or end of the war if Russia cannot maintain its weapons and supplies.
Copyright 2022, ConservativeInsider.org