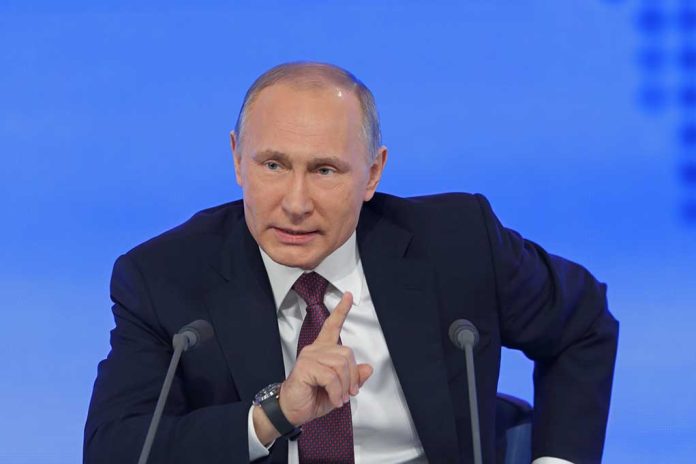 (ConservativeInsider.org) – While international tensions have been running higher since Russian President Vladimir Putin invaded Ukraine in February 2022, they have continued to rise since the war hit its one-year mark. Russia has become increasingly aggressive against other nations, especially with air patrols and drone interactions. Now, for the first time since 1986, the Russian Federal Security Service (FSB) has arrested an American reporter and charged him with espionage, pushing the US-Russia relationship further into turmoil.
On March 29, the FSB detained Wall Street Journal journalist Evan Gershkovich, accusing him of spying. The American was working in Yekaterinburg, almost 900 miles east of Moscow, when authorities took him into custody. For now, he is staying in Moscow's Lefortovo prison and has not been allowed to see any US personnel to verify his safety and well-being.
According to Bloomberg News, people close to the situation say Putin himself gave the green light for the operation, clearly showing the Russian leader is purposefully pursuing confrontation with the US and its allies. The Wall Street Journal denies Gershkovich was breaking Russian law.
The Biden administration has decried the arrest, and the State Department now lists Gershkovich's status as "wrongfully detained" in Russia. This will allow the federal government to begin negotiations for his release. Special Presidential Envoy for Hostage Affairs Roger Carstens will be in charge of these discussions. However, Russian Deputy Foreign Minister Sergei Ryabkov says such talks cannot begin until after his sentencing, which could take over a year.
Putin Authorized Wall Street Journal Reporter Arrest, Spying Charges: Report https://t.co/uacvXjPmep pic.twitter.com/paKXT47sfO

— Daily Wire News (@DailyWireNews) April 12, 2023
The president of the Center for European Policy Analysis in Washington, DC, Alina Polyakova, told Bloomberg this detainment should be "a real wake-up call, not just to the US, but the broader West." Obviously, Gershkovich's friends and family eagerly await his return. However, Russia is not quick to release prisoners, especially those accused of espionage, as the 2018 detainment and jailing of former US Marine Paul Whelan shows.
Copyright 2023, ConservativeInsider.org