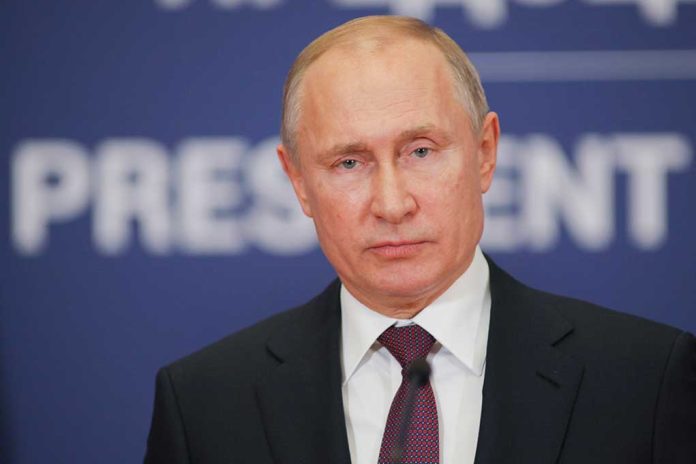 More Sanctions Ordered By U.S. – Putin's "Girlfriend" Named!
(ConservativeInsider.org) – When Russian President Vladimir Putin first invaded Ukraine back in February, he likely did not know or understand the full extent that other nations would go to in order to sanction his own country and its people. Even now, nearly six months into the war, the US is adding new restrictions on some Russian citizens, including the dictator's alleged girlfriend.
On Tuesday, August 2, the US Treasury Department froze Alina Kabaeva's visa and assets. She currently runs the Russian national media company, which has promoted the war in Ukraine. Kabaeva is also a former Olympic gymnast known for her flexibility and potential use of performance-enhancing drugs, or doping. She is also suspected of helping Putin conceal his personal wealth abroad.
A new round of U.S. sanctions targeting Russian elites includes a woman named in news reports as Vladimir Putin's longtime romantic partner. https://t.co/bBdg4vf1X3

— CBS News (@CBSNews) August 3, 2022
The US sanctions came after the UK made similar moves in May and the EU imposed travel bans on her in June. Also included in this round of restrictions is Andrey Grigoryevich Guryev, a Russian oligarch who owns the second biggest home in London, following the Queen's Buckingham Palace.
In the Treasury Department press release, Secretary Janet Yellen emphasized that this latest round of sanctions ensures that the "Kremlin's enablers are held accountable for their complicity in a war that has cost countless lives." This continued pressure aims to limit the nation's revenue and undermines Putin's "unprovoked war in Ukraine."
Copyright 2022, ConservativeInsider.org