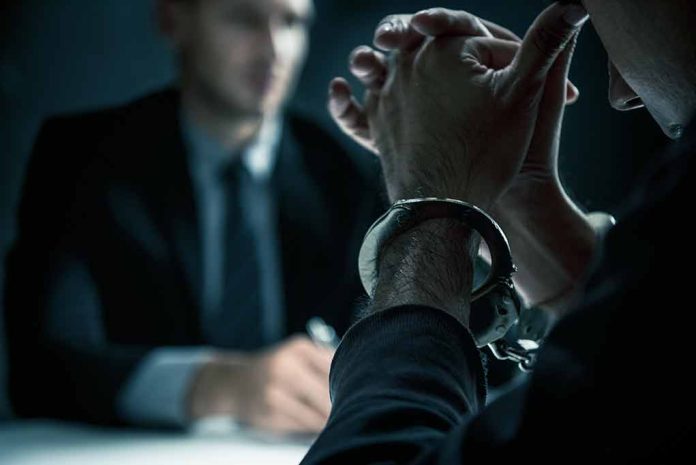 (ConservativeInsider.org) – A 17-year-old who federal officials claim was radicalized online and in contact with Islamist terrorist groups was arrested last week in Philadelphia. According to law enforcement officials, the juvenile had purchased materials that could potentially be used to make bombs.
According to the DA's Office, the 17-year-old faces charges of criminal conspiracy, possession of an instrument of crime, possessing weapons of mass destruction, attempting to commit criminal mischief, recklessly endangering another person, causing/risking catastrophe, and arson. The District Attorney of Philadelphia, Larry Krasner, said that of all the crimes that have been prosecuted in Philadelphia County in recent history, these are the "most serious alleged terrorist activity."
Law enforcement officials said that while the 17-year-old male is from a Muslim family, there are no indications that the suspect's family were aware of his alleged extremism, however, investigators have not answered many questions about the suspect's family. Currently, only the 17-year-old has been charged.
The young suspect was monitored by law enforcement after getting in contact with Katibat al Tawhid wal Jihad (KTJ), a terrorist group connected to al Qaeda that primarily operates in Syria. KTJ has been a designated terrorist group since 2022.
The FBI Joint Terrorism Task Force said the suspect began communications with KTJ on Instagram, possibly as early as March or April. A WhatsApp account believed to be used by the underage suspect had a profile picture that featured a banner of Riyad-us-Saliheen Martyrs' Brigade, a terrorist group based in Chechnya. In early August, the profile picture was changed to the ISIS banner.
Jacqueline Maguire, the FBI Special Agent in Charge, said in a press conference that the teen had access to a "significant" number of firearms and was attempting to manufacture bombs on his own. According to Maguire, the 17-year-old had done "general research" into potential targets. She also stated that the teen appeared to be travel overseas, likely to "join or support terrorist activity."
Copyright 2023, ConservativeInsider.org