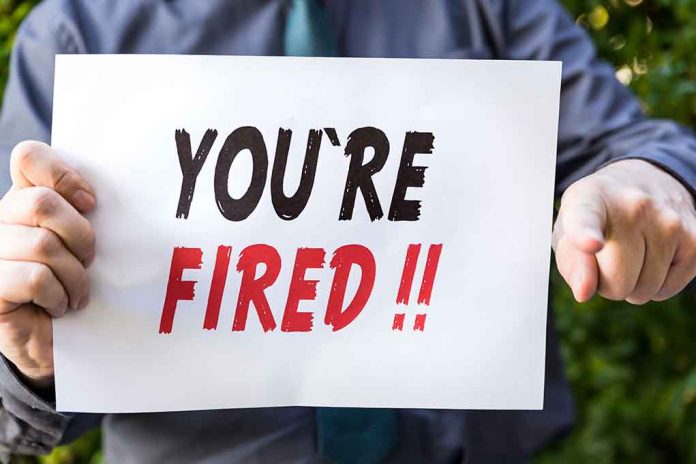 (ConservativeInsider.org) – Once upon a time, comedians and radio hosts could make a variety of jokes about people without getting fired. However, it seems more and more jokes are off-limits for public figures these days as someone takes offense to them and throws enough of a fit to make a change. Such an occurrence happened to radio host Amber Athey after she tweeted, making fun of Vice President Kamala Harris' brown pantsuit.
On Tuesday, March 1, Athey, a former WMAL radio host, tweeted the following statement, referring to a plain brown jumpsuit Harris wore at the State of the Union address:
Kamala looks like a UPS employee — what can brown do for you? Nothing good, apparently.

— Amber Athey (@amber_athey) March 2, 2022
However, within a few days, a group contacted Cumulus, her station's parent company, telling them the joke was racist. Hoping to appease the accusers, WMAL fired Athey. But, the radio host did not go quietly, and she ended up speaking with Fox News host Tucker Carlson about the absurd departure:
Check out my interview with @TuckerCarlson about the cowards who fired me. (1/2) pic.twitter.com/iFI5XG9Ug9

— Amber Athey (@amber_athey) April 6, 2022
This media company was trying to appease the woke Left, but in the words of Athey, "the woke mob is never satisfied." So, now, WMAL is left without a host because they thought their employee victimized the most powerful woman in the United States over the color of her outfit. This seems a bit far fetched, but apparently, it really did happen.
Copyright 2022, ConservativeInsider.org