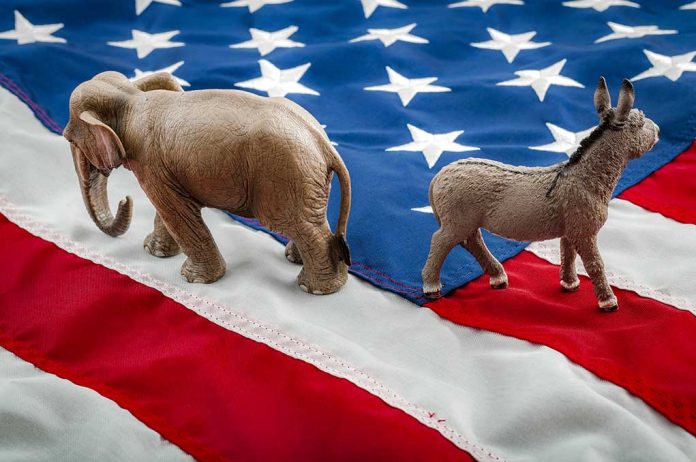 (ConservativeInsider.org) – Every 10 years, the US census gives America a better glimpse into where people live and the trends within its population. Due to the coronavirus, the government delayed the release of the 2020 census data, forcing a rush in the remapping of congressional districts across the US, with many still not finished. So far, the redistricting process has given Democrats quite the unexpected boost.
Over half the states that must redraw their congressional maps have done so, and they revealed at least six additional Democrat-leaning seats with fewer "highly competitive" ones. While Illinois lost one seat, its new map introduced two left-leaning seats by forcing Republicans to primary against each other. Oregon made a similar move when publishing its map, although it also gained one House seat overall.
David Wasserman, the US House editor of the nonpartisan Cook Political Report, shared more thoughts on this ongoing battle for power in the House:
NC redistricting trial now underway (livestream link below), w/ plaintiffs arguing GOP-drawn maps are partisan outliers. Huge stakes: just as in OH, control of 2-3 congressional seats on the line. https://t.co/Y0OmWPx8Mj

— Dave Wasserman (@Redistrict) January 3, 2022
In states like New Jersey, the Democrats likely gained two voting seats at the expense of two previously competitive seats. However, states like Indiana, Oklahoma, and Utah made their slightly right-leaning seats safer. Even North Carolina removed two long-held Democratic seats while creating two GOP-heavy seats.
All in all, it does seem like Democrats have an unexpected advantage at this point in the redistricting process. However, many other states still need to redraw their maps as Americans watch lawsuits over the maps play out before these new districts are set in stone. Only then can experts better predict what the 2022 midterms may look like.
Copyright 2022, ConservativeInsider.org