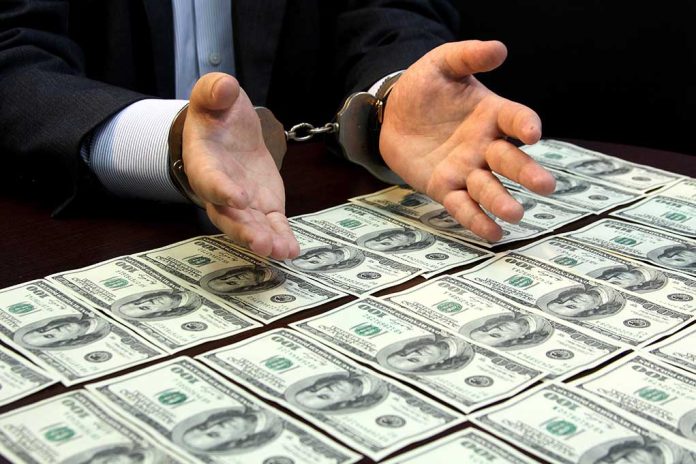 (ConservativeInsider.org) – Rep. George Santos (R-NY) has been arrested on an array of charges including wire fraud, money laundering, theft of public funds, and making false statements to the US House. He is expected to appear in federal court for an arraignment in New York.
According to an indictment announced by the U.S. Attorney's Office, Santos is facing a total of 13 charges. These include seven counts of wire fraud, one count of theft of public funds, three counts of money laundering, and two counts of making demonstrably false statements to Congress.
Santos has recently come under mounting scrutiny for allegedly fabricating substantial portions of his resume. He incorrectly claimed that he graduated from the prestigious Baruch college, worked for Goldman Sachs, and that his mother died in the September 11 terrorist attacks.
When confronted about some of his claims in December, weeks after winning his race, Santos confessed to "embellishing" his life story. "I made a mistake," he said.
He continued: "Humans are inherently flawed, and we all make mistakes. I look forward to the opportunity to face my mistakes and to move past them in order to become an effective member of Congress."
The most severe charges are related to incidents that occurred between 2020 and 2022 and could result in a prison sentence of up to 20 years.
House Speaker Kevin McCarthy (R-CA) has been inundated with questions from the media about whether or not he believes Santos should resign. He indicated that he believed that Santos should resign only if he is convicted, although the Speaker has already taken steps to strip Santos of his committee assignments.
Breon Peace, the U.S. attorney for the Eastern District of New York, said: "The indictment alleges that Santos repeatedly relied on dishonesty and deception to elevate himself to Congress and become rich in the process. Such behaviour, if proven, would be inconsistent with the standards expected of a House Representative."
Copyright 2023, ConservativeInsider.org