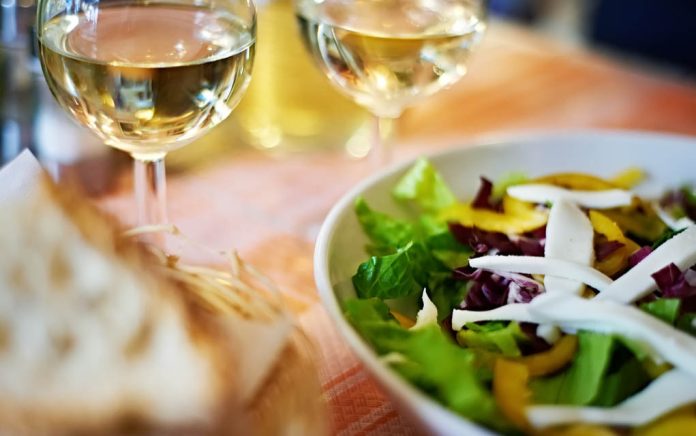 (ConservativeInsider.org) – Former Fox News host Tucker Carlson, who was forced out of the company on April 24, 2023, was apparently not at all down in the dumps over his current situation, as reporters interrupted the popular conservative personality while he was out for a meal on April 25.
The Daily Wire is reporting that members of the press working for the Daily Mail noted that it seemed as if Carlson, who had the highest rated primetime cable news program on television, was completely unphased by the abrupt booting from the network. Many headlines across the mainstream media have contained various speculations and theories as to why Carlson might have been cut from the company, the vast majority of which were from outlets that have a bit of a left-wing slant to them.
During the brief encounter with the press during his meal, Carlson did not reveal anything about what his future plans might include, cracking a joke about his current plans not extending further than ordering his food. Interestingly, this is the first time that Carlson has been out for dinner with his wife during the week since before his show began on Fox.
He then quipped that he hadn't been able to eat dinner with his wife in seven years during the week, before smiling and stating that retirement was going well thus far.
The Daily Mail also reported that there's little doubt Carlson was going to land on his feet, seeing as how he has already been offered potential jobs by Blaze Media founder and former Fox News host, Glenn Beck, as well as one from Daily Wire CEO Jeremy Boreing. Sources told the outlet that Carlson isn't likely to make a big move anytime soon until his lawyer, Bryan Freedman, is able to negotiate the exit package from the Fox company.
Yahoo News pointed out that the last episode of Carlson's highly viewed news program was on April 21, 2023 and that he would not be given an opportunity to properly say goodbye to his massive audience.
Copyright 2023, ConservativeInsider.org