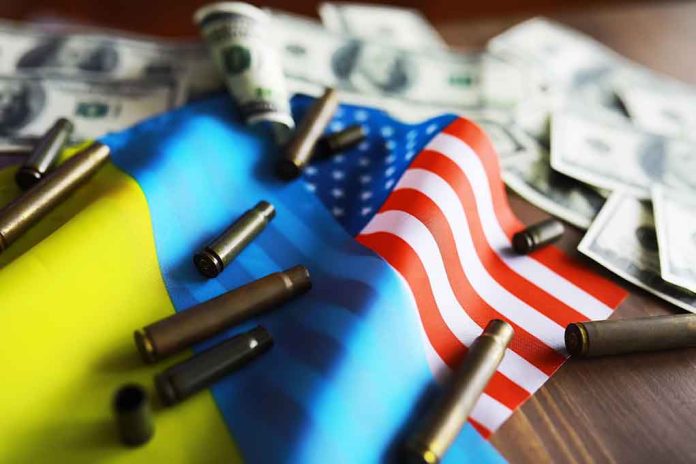 (ConservativeInsider.org) – The war in Ukraine has been going on for over a year, and many nations and their citizens are starting to feel fatigued by the seemingly constant support they are asked to send that way. While many politicians still affirm they support Ukrainian President Volodymyr Zelenskyy, conservatives are asking the White House to clarify its strategy on the war so that there is a clear goal and plan to make it happen.
Senator Asks Armed Services Committee About Stance on Ukraine
On Tuesday, February 28, Senator Roger Wicker (R-MI) spoke with the Senate Armed Services Committee, declaring that US support for the war has reached an "inflection point", meaning there must be a change in the publicly-shared strategy or issues will begin to crop up. Taxpayers have already begun expressing frustration about the over 100 billion dollars sent to the country while Americans struggle to make ends meet at home with ongoing inflation.
Additionally, Wicker commended President Joe Biden for traveling to Ukraine and Poland in February to show our commitment to the countries. However, he then emphasized that what he does "not appreciate is the president's repeated failure to articulate the US goals and interests in Ukraine in a fashion that resonates with most Americans."
The Missouri lawmaker then told the committee that it should not be hard to share such a plan with citizens, as Ukraine is an ally in a part of the world where stability "is critical to our interests."
Evaluating the War in Ukraine
When nations get involved in wars other than their own, they often have to send troops overseas to fight the battles or have difficulty getting aid to the nations without accusations of fraud appearing. Knowing this, Senator Wicker praised the US involvement, highlighting how it is securing our interests without "boots on the ground and for a relatively modest cost." It also shows other adversaries, such as China, that America is willing to get involved in overseas conflicts should it choose to invade Taiwan.
There will likely be additional aid packages in the coming months on top of the over 100 billion already sent to Ukraine. Yet, according to Wicker, there has been no major fraud found with that money yet, which is a huge encouragement knowing that the aid is going where it needs to and not falling into the wrong hands.
So What Is the Right Approach?
In Wicker's mind, the "slow roll approach" that Biden has used thus far is not strong enough to give Ukraine the boost it needs to win the war nor clear enough for the American people to fully support it. Instead, he believes peace can be achieved by showing the strength of both the US commitment to the region and its military.
Copyright 2023, ConservativeInsider.org