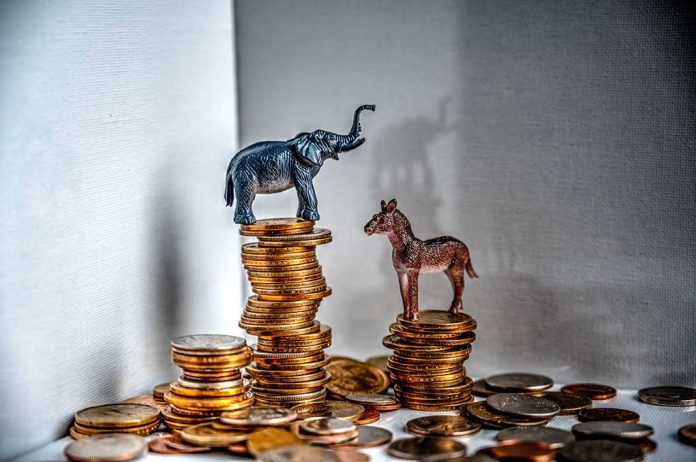 Republicans Throw In $53 MILLION – A Powerful New Scheme
(ConservativeInsider.org) – The GOP is looking forward to trying to take back the Senate this November, and it seems they have secured the funds to kickstart their campaigns this month. The National Republican Senatorial Committee (NRSC) disclosed it has $53 million set aside for TV ads in major battleground states for the midterms, some of which will be spent as early as this week.
NRSC Ramps Up Advertising
On Friday, May 13, the NRSC will launch its first TV ads of the season in Arizona and North Carolina. This marks the earliest kickoff yet to midterms season for the GOP. The NRSC's overarching goal is to rally voters in numerous small states that will decide who wins the majority in the Senate, something they can likely do as the Democratic Senatorial Campaign Committee (DSCC) only has $33 million earmarked for TV ads so far this year.
Tipping the Scales in Tight Races
Motivating voters to get to the polls is a key part of winning any political race. In Arizona, the GOP has $8 million set aside for whichever GOP contender wins the primary and faces off to defeat Senator Mark Kelly (D-AZ). Another close race will take place in Georgia, where the NRSC will be spending the largest portion — $9.5 million — on the Republican candidate, likely Herschel Walker, as he takes on Senator Raphael Warnock (D-GA).
Republicans have known for quite some time that they will need to replace retiring lawmakers in two states: Pennsylvania and North Carolina. It set aside $8 million for the former and $6.5 million for the latter. In an interesting move, the DSCC did not yet put money down for ads in North Carolina, choosing instead to invest heavily in Nevada.
Why Start Campaigning So Early?
While the election is still nearly half a year away, politicians are chomping at the bit to hit the campaign trail. They are likely motivated by the current tumultuous political climate, with Republicans wanting to jump on the fact President Joe Biden's approval ratings are so low. However, it is also advantageous to spend early as TV ads are less expensive before Labor Day, although people may also be spending less time watching them as they opt to enjoy time outside.
Democrats will be struggling to hold on to their seats in states like New Hampshire, Georgia, and Nevada. While the Left currently holds the White House, history predicts the GOP will have a great turnout in the midterms. However, that always depends on voters rallying to get to the polls, encouraging others to go as well, and everyone voting for the candidates that best reflect their goals and values for the nation.
Copyright 2022, ConservativeInsider.org