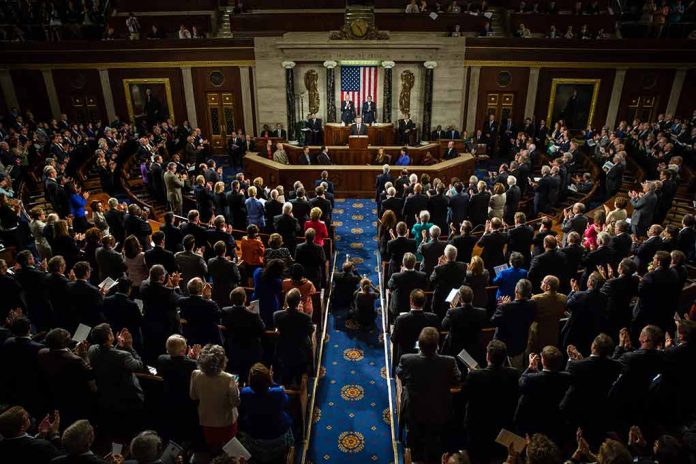 (ConservativeInsider.org) – A former college athletic champion has called on Congress to clarify the term "woman", saying that it should be based on biology when it appears in federal legislation, rather than on personal identity. Riley Gaines also called for Congress to pass a "Women's Bill of Rights" in a bill co-sponsored by Republicans.
Gaines said that such legislation is "crucial" to ensure that women are entitled to safety, privacy, equal opportunity, and fairness.
The bill, introduced by Rep. Debbie Lesko (R-AZ) would codify the meanings of several commonly-used terms, including "man," "woman," "boy," "girl," "father," and "mother."
Gaines, a decorated swimming champion, gained national attention last year after tying with a man in an NCAA women's national swimming championship event. She recalled the moment when the NCAA chose to give its fifth-place trophy to the man, Lia Thomas, over her.
Gaines said, "Protecting the feelings of the man at the expense of biological women seemed to be all that mattered to the ideologues of the left."
She also noted that in 2023, a hundred years after women were given the vote and allowed to own property, they are now being forced to beg and plead for privacy in their own restrooms and locker rooms so that they can feel safe without being called bigots and transphobes.
She made the point that until recently, nobody would ever have challenged or required clarification for terms such as "male", "female", "man," and "woman," but a series of unelected administrators, officials, judges, and bureaucrats have seen fit to alter the legal meaning of these terms, and legislation is now required to stand up for women and enforce common sense rules.
She added: "The public are not stupid. They know perfectly well what a woman is, and it's time that our laws made that clear. This is not in any way, shape or form an attack on transgender individuals. This is simply standing up for women."
Copyright 2023, ConservativeInsider.org