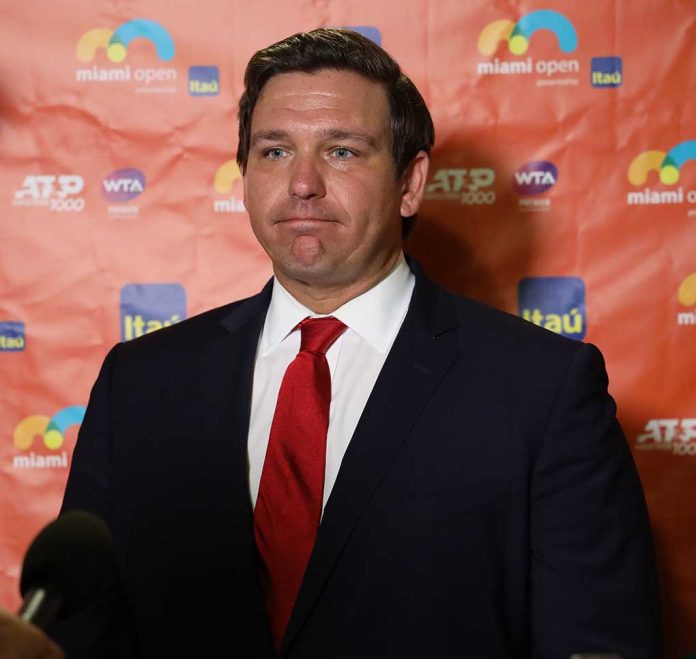 Ron DeSantis' Fascinating "TREND" Found By Researchers…
(ConservativeInsider.org) – As presidential primaries appear on the horizon, pollsters and researchers can't help but look for political trends that show support for new or different candidates. While many Conservatives hope former President Donald Trump makes the 2024 presidential ticket, a new report shows that many swing voters are actually lining up to support Florida Governor Ron DeSantis (R) if he were to run in the next presidential election cycle.
On Monday, June 27, Ready for Ron, a group hoping to convince the Florida governor to run for president, released some data from a research project conducted from June 1 to 14 by Impact Social about people's opinions of potential 2024 presidential candidates. The results detailed that 32% of the "positive discussion" on social media about DeSantis notes he is a more preferable Republican candidate than Trump.
Interpreting that data, the researchers and organizers of Ready for Ron believe it shows DeSantis as "the rightful heir" to the White House and they encourage Trump to "step aside and allow the younger man to run the gauntlet." While others think maybe 2028 is soon enough. One American shared his own view of what he hopes to see from his governor in the coming months:
Ron DeSantis will eventually be President of these United States!

But I hope he waits until 2028 because I don't want to give him up as Governor here in Florida. Ron is fabulous!

Social Media Study Shows Growing DeSantis Boom Among Swing Voters https://t.co/5kl6LF5v8U

— Daniel F. Baranowski (@DFBHarvard) June 27, 2022
The study took into account 40,000 "swing" voters on social media and deciphered which candidate they would likely support. There is still plenty of time before the presidential primaries, so any small trend, such as DeSantis gaining ground among swing voters, could rise or fall in momentum in the coming months.
Copyright 2022, ConservativeInsider.org