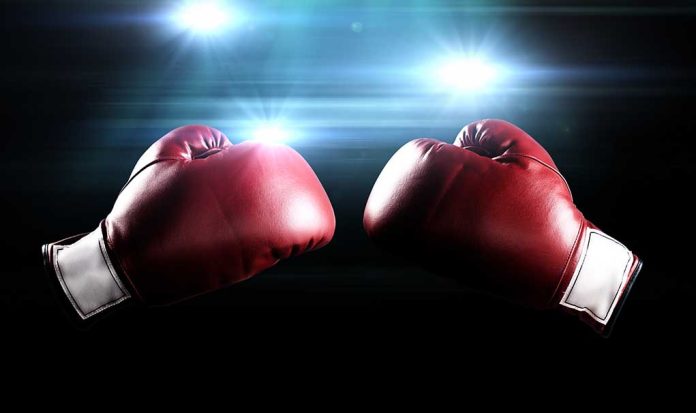 (ConservativeInsider.org) – Florida Governor Ron DeSantis' team is pushing back against an attack ad by Donald Trump against DeSantis. The ad claims that DeSantis backed a national sales tax and a 23% tax hike. The DeSantis team claims that the ad is disingenuous and leaves out key details regarding the Governor's policies.
DeSantis' team is criticizing Trump, as the former president himself backed this same bill whilst he was in office. The ad in question comes from a super PAC that's endorsing former President Trump, and conveniently ignores key details in an attempt to paint DeSantis in a negative light. The actual bill that the ad is focused on would have instituted a national sales tax, but all other federal taxes would have been dismantled. The bill also sought to end the IRS, a common talking point of Republican politicians.
The attack ad seems as though it's an attempt by the Donald Trump supporting super PAC to discredit DeSantis, just days before he's expected to officially announce his intention to run for the office of President of the United States. DeSantis is one of the few candidates that will be at the Republican Primary that seemingly has a chance of defeating Donald Trump, whose popularity still remains high.
Despite DeSantis' growing popularity it seems as though he'll be facing an uphill battle in challenging the former president, especially if attack ads are already being utilized against him by members of his own political party. The attack ad suggests that the super PAC backing Trump, seems worried that DeSantis could be a potential challenger for the former president, and are preparing to discredit DeSantis before he gains momentum.
Regardless, if DeSantis does decide to run, it's clear that the top two Republican contenders are Donald Trump and Ron DeSantis, and one of them will likely be going against President Biden in 2024.
DeSantis seems to have been preparing his presidential campaign for some time, even visiting key election states like Iowa to shore up initial buzz before his official announcement. Once officially announced, DeSantis will be the latest Republican to join the 2024 race, alongside former Arkansas Governor Asa Hutchinson and maybe even former Vice President Mike Pence, who seems like he may be preparing his own campaign.
Copyright 2023, ConservativeInsider.org