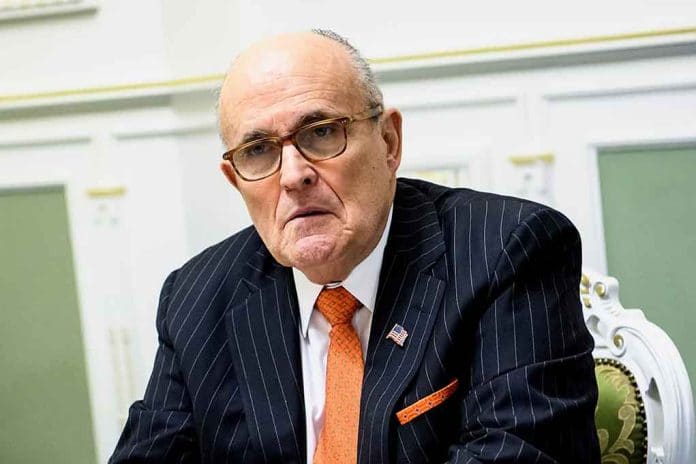 (ConservativeInsider.org) – House Speaker Nancy Pelosi's (D-CA) Select Committee continues to investigate the events of January 6. But, it seems their latest probes are likely fruitless, and are just an extension of the Left's "witch hunt" to discredit former President Donald Trump. Recently, the group subpoenaed four people from Trump's legal team in hopes of digging up some dirt on the former president.
On Tuesday, January 18, the House Select Committee announced it was issuing subpoenas to the following four people:
Attorney Rudy Guiliani
Attorney Jenna Ellis
Attorney Sidney Powell
Trump Campaign Strategist Boris Epshteyn
One site shared the news on Twitter:
Rudy #Giuliani Subpoena by Jan. 6 Committee Unlikely To Yield Evidence https://t.co/bjdOYsZOgg

— presshub_us (@PresshubU) January 20, 2022
Many legal experts have pointed out that Guiliani merely needs to invoke attorney-client privilege to avoid saying anything to the court. One legal expert called this age-old privilege the "most sacred" one in the law. Robert Costello, Guiliani's lawyer, confirmed that Guiliani will use attorney-client privilege to avoid the subpoena and that Trump's executive privilege would also protect him if the 45th president chooses to use it.
Formal federal prosecutor Neama Rahmani highlighted that Trump and his team "already expressed in a very public way" everything likely said between them behind closed doors, and they doubted a subpoena would reveal anything new.
For now, this latest subpoena is just another part of the Left's political statement to discredit and embarrass the former president and his team. Too bad for them, it won't amount to anything.
Copyright 2022, ConservativeInsider.org