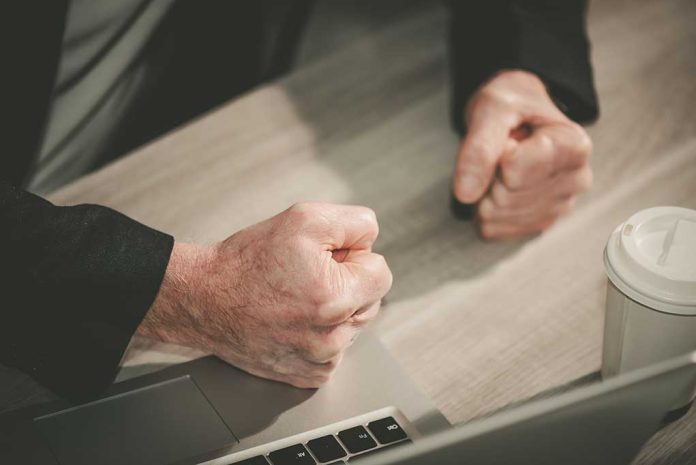 (ConservativeInsider.org) – The Senate Appropriations Defense Subcommittee has been told by the Defense Secretary Lloyd Austin that the US has sent a quantity of M1 battle tanks to the Grafenwoehr Army base in Germany. They have arrived ahead of schedule and will be used to train Ukrainian troops over the next 10-12 weeks ahead of a planned summer offensive against the Russians.
The exact cost of supplying the tanks is not known, but the Department of Defence recently announced the allocation of a $400 million package shortly after a speech by President Biden in which he highlighted additional contributions to the Ukraine Security Assistance Initiative (USAI).
So far this year, more than 8,800 Ukrainian troops have been trained by US military forces in the use of Bradley and Stryker fighting vehicles and M109 Paladins.
The Bradley and Stryker armoured fighting vehicles are used to ferry troops on and around the battlefield, while M109 Paladins are self-propelled howitzer guns.
There has been much controversy surrounding the use of M1 battle tanks in the European theatre – apart from the extra training required to work on the complex turbine-based machinery, there may be problems with logistical infrastructure such as the sourcing of spare parts, general maintenance, and warehousing. By contrast, the more widely-used Leopard 2 tank – which Germany has agreed to supply to Ukraine – has a diesel engine that is easier to maintain.
Southern Ukraine is largely flat and is considered to be ideal tank territory, and the latest-generation battle tanks are considered essential by defense analysts if Ukraine wants to punch a hole in Russian defense lines and retake territory that has been seized by Russian forces.
Anatoly Antonov, the Russian Ambassador to the US, said that the delivery of M1 Abrams battle tanks to Germany by Washington would be "yet another reckless provocation" against Moscow. He added that the West would bitterly regret its "delusional fantasies" that Russia can be defeated by Ukraine on the battlefield.
Copyright 2023, ConservativeInsider.org