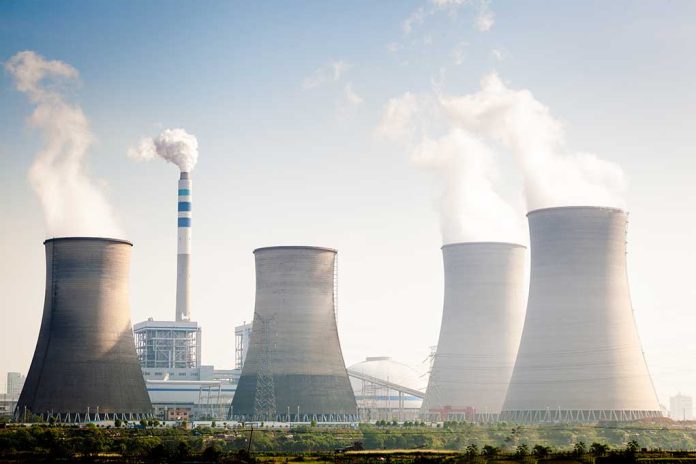 Nuclear DISASTER? – Russia Says These 3 Countries Are In Danger…
(ConservativeInsider.org) – For nearly six months, Russian troops have been fighting to take over Ukraine. Just a few weeks into the war, the attacking military took over the Zaporizhzhia nuclear power plant, but kept Ukrainian technicians running the place. This raised many red flags in the international community as an accident at the facility could pose a high risk to most of Europe. Now, Russia is reminding the world of that.
On Thursday, August 18, Igor Kirillov, the leader of Russia's radiation, chemical and biological defense forces, told listeners during a briefing that the nuclear power plant's backup system had been damaged by ongoing shelling in the area. While he blamed the damage on Ukrainian troops, Ukraine assures the world it is Russia who is shelling the facility.
If an explosion or similar incident were to occur, Kirillov said Germany, Poland, and Slovakia would be the nations most intensely affected by it. However, Ukrainian President Volodymyr Zelensky emphasized that the radiation would affect many more countries, including Turkey, Georgia, and much of the European Union (EU).
After studying the wind forecasts, this is where experts believe that radiation would go if there was an accident at the Zaporizhzhia Nuclear Powerplant between August 15-18.

Poland, the Baltic states, Romania and Hungary would be effected most out of EU states. pic.twitter.com/WhSsDJ9uqc

— Visegrád 24 (@visegrad24) August 18, 2022
While the fallout of such a disaster greatly depends on the speed and direction of the wind, no one can deny that any nuclear disaster would create a major crisis.
Copyright 2022, ConservativeInsider.org