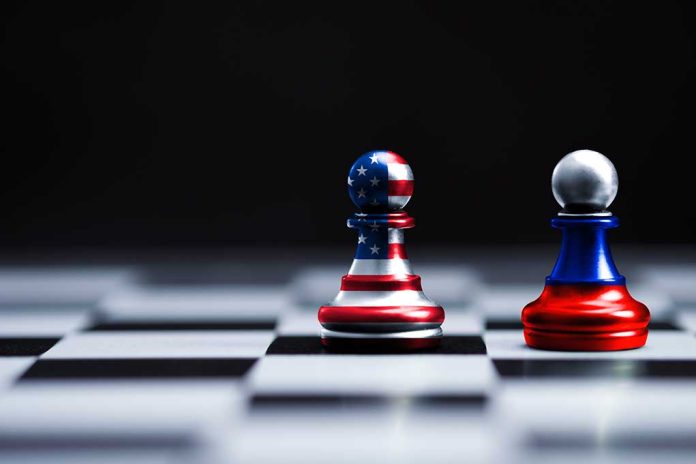 (ConservativeInsider.org) – The US Department of Defense is facing its largest intel leak in a decade. In recent weeks, various photos and documents began circulating on internet sites like Discord and 4Chan with details of the Russia-Ukraine war and secret information about other nations. Some experts say the person who leaked the documents could have altered them before their release. Russian authorities have agreed with that explanation.
According to Reuters, on Wednesday, April 12, Russian Deputy Foreign Minister Sergei Ryabkov shared that the US intel documents could be "fake" and part of "a deliberate information dump." He highlighted how this would be part of the US strategy to aid Ukraine and said America "is, in essence, waging a hybrid war against" Russia. He did acknowledge numerous explanations are possible, and without a thorough investigation, no one will know the truth.
Russian Deputy Foreign Minister Sergei Ryabkov said on Wednesday that a trove of U.S. intelligence documents posted online in recent weeks might be fake and a deliberate attempt to mislead Moscow. https://t.co/xNNqQoXcJR

— UnionLeader.com (@UnionLeader) April 12, 2023
This attempted Russian diversion comes as at least one former CIA official believes Moscow could have been behind the leak in an attempt to sow discord in the West. The intel now in the public eye has information about casualties in Ukraine, how long weapons systems in the defending nation will be able to stay operational, and even allegations about Israel, South Korea, and China.
The FBI and Department of Justice have launched an investigation into the leak in an attempt to figure out where it started. According to the New York Post, the disclosure included five images of presentation slides showing how to mount a Ukrainian counterattack this spring. It included details on tanks, supply chains, and troop placement. They also detailed an alleged US attempt to get Israel to send military aid to Ukraine while staying neutral in the conflict.
It could be weeks or even months before there is an answer to who and how this information was spread. However, this major breach will likely force the federal government to rethink how it provides security clearances and how it stores such information.
Copyright 2023, ConservativeInsider.org