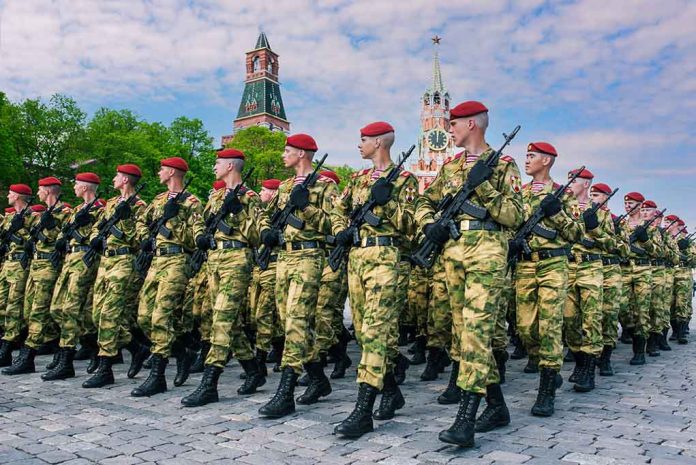 (ConservativeInsider.org) – Russian propaganda has repeatedly declared its military isn't targeting civilians. However, reports are showing otherwise. A new drone video obtained by a German broadcasting station showed just how false those claims are.
On Tuesday, March 15, German news outlet ZDFhuete published a drone video of a civilian attempting to surrender to Russian troops just west of Kyiv, Ukraine's capital. However, after getting out of his silver hatchback and raising his hands, the Russian soldiers shot him dead before dragging him to nearby woods. Soon after, they burned his car.
ZDFhuete shared their exclusive report on Twitter:
According to President #Putin, the "special military operation" in #Ukraine does not target civilians.

We obtained drone footage depicting a civilian with raised hands apparently being shot by Russian soldiers.@ZDFfrontal with an exclusive report https://t.co/EStiv0rvrP

— ZDFheute (@ZDFheute) March 15, 2022
The drone operator, who is only known as "Zanoza," is part of the Ukrainian territorial defense force and was monitoring Russian troop and tank movements on the highway. According to his report, a woman and child were also in the car, and Russian forces led them away from the scene soon after.
Under international humanitarian law, killing civilians is a war crime. According to this video, it seems clear the Russian military is targeting innocent people while waging their unprovoked war. If this is true, the world must acknowledge and condemn these actions as wrong.
Copyright 2022, ConservativeInsider.org