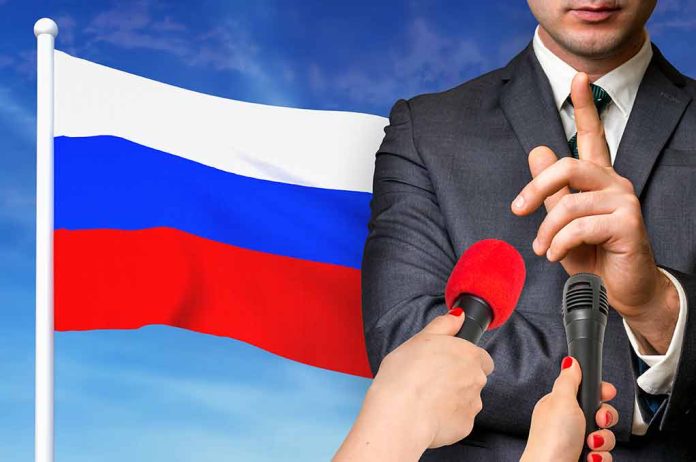 (ConservativeInsider.org) – A popular Russian television presenter, Vladimir Solovyov, said that Israel should be sanctioned for the nuclear weapons they possess. Solovyov is a staunch supporter of Russian president Vladimir Putin, and one of the most popular personalities in Kremlin-backed media. Solovyov has pointed out the hypocrisy of western countries for putting sanctions on North Korea for having nuclear weapons, but not Israel.
Though Israel has never publicly conducted a nuclear test, the Arms Control Association believes that Israel has just under 100 nuclear warheads.
Though Israel and Russia have had a positive and close relationship since the 1991 collapse of the Soviet Union, many are noting that the ongoing war between Israel and Palestine has exposed the fact that the relationship is deteriorating.
When Russia invaded Ukraine, much of the western world put sanctions on Russia, though Israel refused to do so. However, when Hamas attacked Israel in October, the Kremlin did not publish a condolence message within the first few days, which Russia routinely does for other countries when conflicts arise or deadly incidents occur as a diplomatic gesture of goodwill.
Pinchas Goldschmidt, who was the chief rabbi of Moscow for 30 years before fleeing the country due to his opposition to the Russian invasion of Ukraine, said the "warm relationship" between Israel and Russia has "cooled down." According to Goldschmidt, Israel has always tried to maintain a good relationship with the former Soviet nation due to their large population of Jews and their influence over Syria. However, since the Russian war with Ukraine and the sanctions from western nations that followed, Russia has grown more reliant on Iran, one of the greatest enemies of Israel.
The only statement the Kremlin has made on the Israel-Hamas war has been to urge a quick end to the hostilities without casting blame on either side, though they did suggest that the violence was caused by the United States' foreign policy. Russia has offered to be a mediator between Israel and Palestine in an attempt to end the conflict without more bloodshed.
Copyright 2023, ConservativeInsider.org