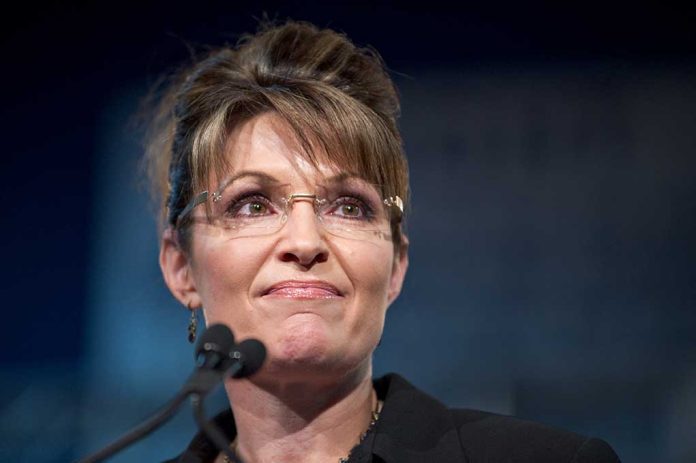 Sarah Palin Says Trump Won't Pull a John McCain
(ConservativeInsider.org) – When former President Donald Trump finally announced his 2024 presidential bid on November 15, his loyal followers celebrated in excitement. Some lawmakers even began to speculate about who the 45th president might pick as his running mate. While former vice presidential candidate Sarah Palin didn't join in that speculation, she urged him not to make the same mistake as the 2008 Republican presidential candidate John McCain.
During a Wednesday, November 16 discussion with Newsmax host Carl Higbie on "Eric Bolling The Balance," Palin said that she doesn't think Trump will use his choice for a second-in-command to "check a bunch of boxes." She also does not believe the Republican Party will be able to "control" the presidential hopeful in his decision either.
— Sarah Palin (@SarahPalinUSA) November 17, 2022
Palin is still waiting to see if she won her race for the US House in Alaska due to ranked-choice voting in the state. The system eliminates primaries and instead asks voters to choose their first-choice and second-choice candidates and rank them on a ballot. Then, votes are counted in rounds, eliminating the nominee with the fewest votes each time.
Palin warned that Trump should push not to have ranked-choice voting anywhere. It eliminates primaries and would allow citizens who don't like him to vote for another GOP candidate.
Copyright 2022, ConservativeInsider.org