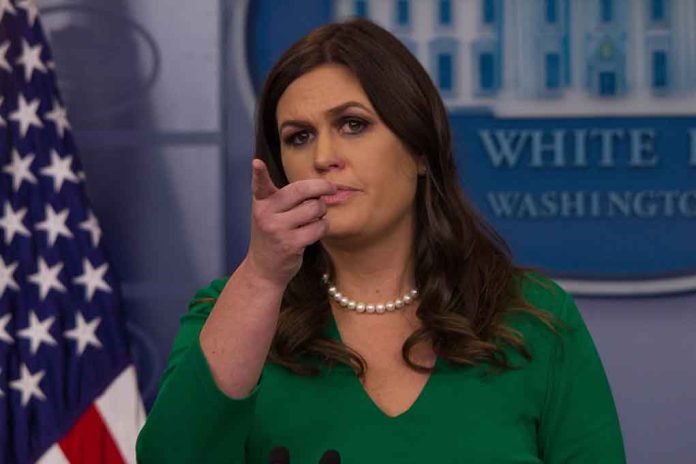 (ConservativeInsider.org) – Thanks to Governor Sarah Huckabee Sanders, Arkansas will have a conservative majority State Supreme Court for the first time in history due to her appointment of attorney Cody Hiland. Governor Sanders spoke highly of Hiland when announcing his appointment, saying he will help "[bring] back strict originalism to our courts," as well as praising his dedication to the state of Arkansas, calling it the "centerpiece of his career."
Her selection has been lauded by many, including Arkansas Attorney General Tim Griffin, who praised Hiland's years of service in both private and public sectors, describing him as an "outstanding appointment." Arkansas Senator Tom Cotton also commended Governor Huckabee's selection, describing Hiland as fair and impartial.
Hiland has been known within the state of Arkansas to introduce himself as a follower of Jesus Christ, in addition to being a Republican. He has stated that he feels humbled by the chance to serve Arkansas as a state Supreme Court Justice and that his "prayer is at the end of this term people will say that I brought honor to the title."
Hiland is the Arkansas Republican Party chairman, as well as a former federal prosecutor. He was appointed as a U.S. attorney in 2017 by President Donald Trump, which he served as until 2020. After resigning that role, he worked for the Arkansas Department of Public Safety as their chief legal counsel. More recently, he worked as a senior adviser on Governor Sanders' successful gubernatorial campaign. He will remain in the Court until 2025, when an elected Justice will replace him. Hiland will be ineligible to run in that race since he was appointed to the role.
Hiland will be replacing Justice Robin Wynne, a Democrat who died in June at the age of 70 after nine years of service on the state Supreme Court. With Wynne's death and Hiland's nomination, Arkansas will have a conservative majority in all three state branches of government for the first time ever. Supporters hope this will allow Governor Sanders to accomplish more of her agenda for Arkansas.
Copyright 2023, ConservativeInsider.org