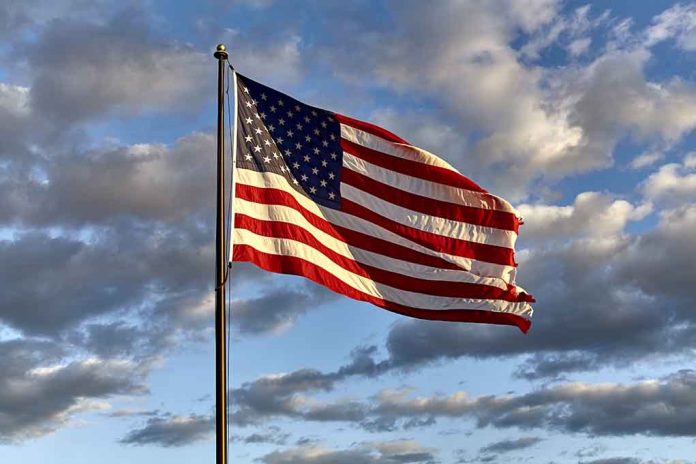 School Board DROPS Pledge Of Allegiance – The Reason Why Is Sickening
(ConservativeInsider.org) – In 1892, minister Francis Bellamy wrote a pledge he wanted people all around the world to say to show loyalty to their nation. It was then adopted in the United States, although the words are not the same as they are today. In 1923, the US added "the Flag of the United States of America," and in 1954, President Dwight D. Eisenhower added "under God." Now, one school board has dropped the pledge altogether.
On Tuesday, August 9, the Fargo School Board in North Dakota voted 7-2 to no longer say the Pledge of Allegiance to kickoff its meetings. The group had only begun saying it biweekly since April. Board members in favor of nixxing the pledge said its phrase "under God" conflicted with the school's values on inclusion, as not all students worship the Judeo-Christian god that the text is likely referencing.
The Fargo, North Dakota, school board has voted to cancel saying the Pledge of Allegiance, ruling it does not align with their diversity code. https://t.co/AU4NV3d99n

— Breitbart News (@BreitbartNews) August 11, 2022
This is not the only case of a school or its governing body opting out of the national pledge that encourages loyalty and allegiance to a nation and celebrates many freedoms only found in America. Many people believe the removal of the statement altogether is further fragmenting society rather than bringing it together as the reasoning states. Do you think this is the right step to ensure everyone feels welcome?
Copyright 2022, ConservativeInsider.org