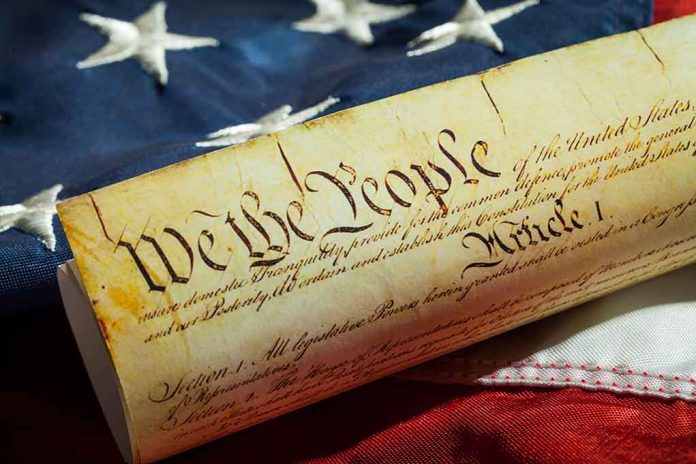 (ConservativeInsider.org) – New York Democratic Sen. Chuck Schumer, who is currently serving as the Senate Majority Leader, is working on preparing a vote to include the Equal Rights Amendment, also known as the ERA, to the U.S. Constitution, over a century after the legislation was first introduced to Congress, according to a new report from Fox News.
Schumer put out a press release on Monday evening where he stated that the passing and inclusion of the Equal Rights Amendment in the Constitution has never been as urgent as it is right now. He then provided examples of why he believes this to be the case, citing the overturning of Roe v. Wade by the Supreme Court, the fate of medications like Mifepristone hanging in the balance, and the proposed state laws that are being passed that could outlaw abortion altogether.
In order for an amendment to be added to the Constitution, it has to be passed by both the House of Representatives and the Senate first, and then ratified by a total of 38 states in the country. The ERA, according to The Hill, guarantees equal rights for all people under the law, regardless of their gender, and was originally passed by both chambers of Congress back in 1972. It was then sent off to the states to be ratified.
A deadline was set by Congress for the ratification to be complete by 1979. However, they then voted to have that deadline moved back to 1982. The bill was only ratified by 35 states, falling short of the required number of 38.
NBC News says the ERA was written by Alice Paul, a sufferagist, and was introduced in 1923.
Virginia eventually became the 38th state to ratify the ERA in 2020, but a ruling handed down by a federal judge stated that this happened too late to make it an official part of the Constitution. The Justice Department, under former President Donald Trump, agreed that the time period had lapsed.
Both Sen. Ben Cardin, a Maryland Democrat, along with Sen. Lisa Murkowski, a Republican from Alaska, are working together to create a resolution that would dissolve the seven-year deadline in hopes the amendment will be officially ratified and made part of the Constitution.
Copyright 2023, ConservativeInsider.org