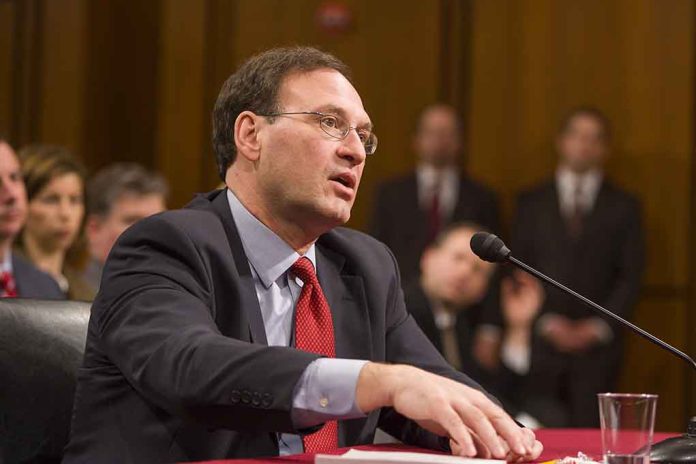 SCOTUS Justice Is Concerned About Lack of Free Speech at Law Schools
(ConservativeInsider.org) – In 2005, President George W. Bush nominated Samuel Alito to serve on the US Supreme Court (SCOTUS) to take over for Justice Sandra Day O'Conner. The New Jersey native was a known conservative judge who graduated from Yale Law School and eventually spent time as a judge for the US Court of Appeals. Now, he is speaking out against the lack of free speech at various universities around the nation.
On Tuesday, October 25, The Heritage Foundation held a Live Q&A with the organization's president, Kevin Roberts, and Alito. During the chat, the SCOTUS justice lamented how law schools are not supporting free speech, which is "really dangerous for our future as a united, democratic country."
While Alito did not call out any specific school, he did say he had spoken with students who did not feel like free speech was being preserved at their institutions. He emphasized how dangerous this is because our justice system relies on truth being found out by "a strong presentation of opposing views."
Finally, Alito admonished that "the real test, as Oliver Wendell Holmes wrote, is whether we're willing to protect the speech that we hate." Young people attending colleges and law school now are the ones who will lead this nation in decades to come. With this interview, we see at least one SCOTUS justice questioning what the future will look like if the next generation is not educated with a respect for opposing views.
Copyright 2022, ConservativeInsider.org